 BUILD IT AND THEY WILL COME

Opened in May 2021, the Lake Dunstan Trail is an engineering masterpiece that has quickly become one of New Zealand's most popular trails and is the 23rd, and latest, of the country's Great Rides.
The short video below provides an insight into the scale and complexity involved in the trail's construction.
- Produced by Crux -
- Shot and edited by James Haskard, produced by Georgia Merton in partnership with Two Bearded Men using funding from NZ On Air -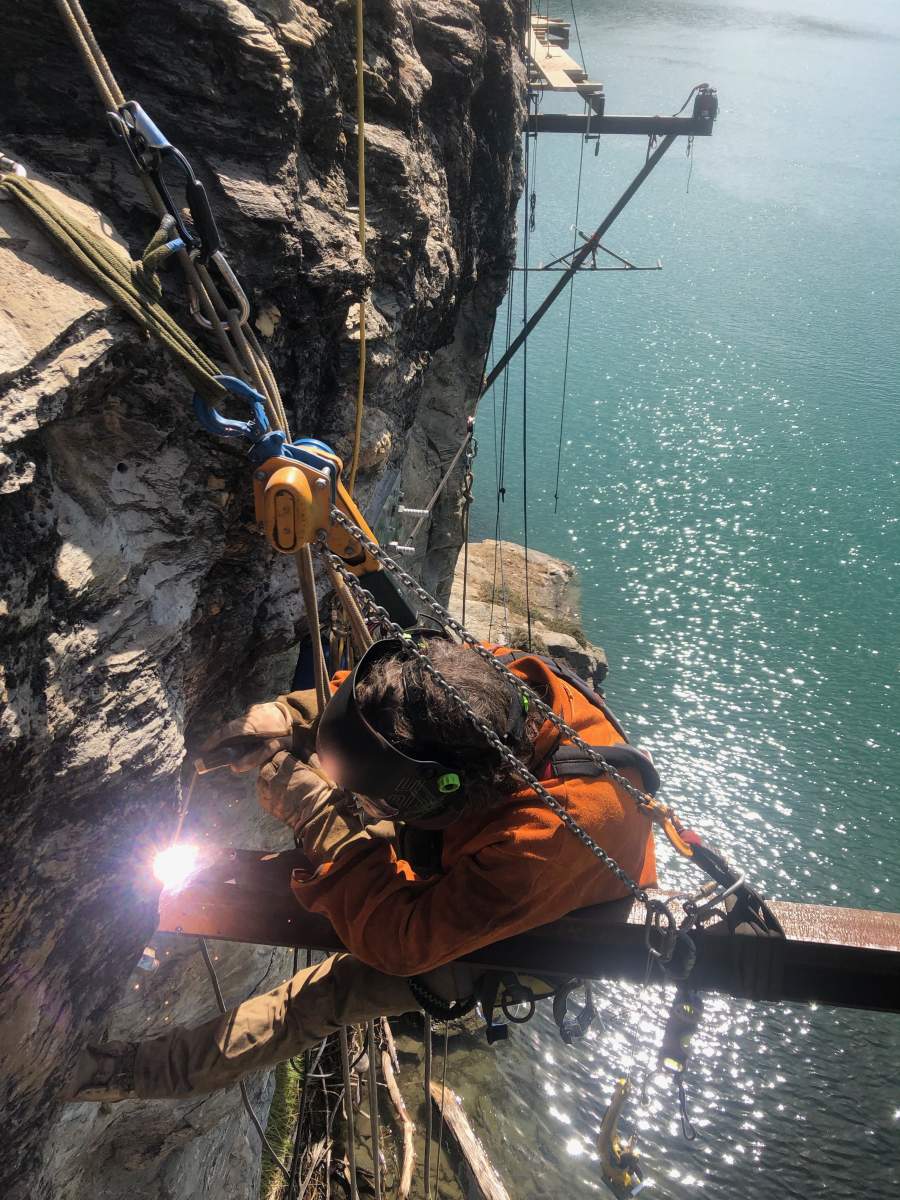 Constructing the Lake Dunstan Trail was more than your usual trail build...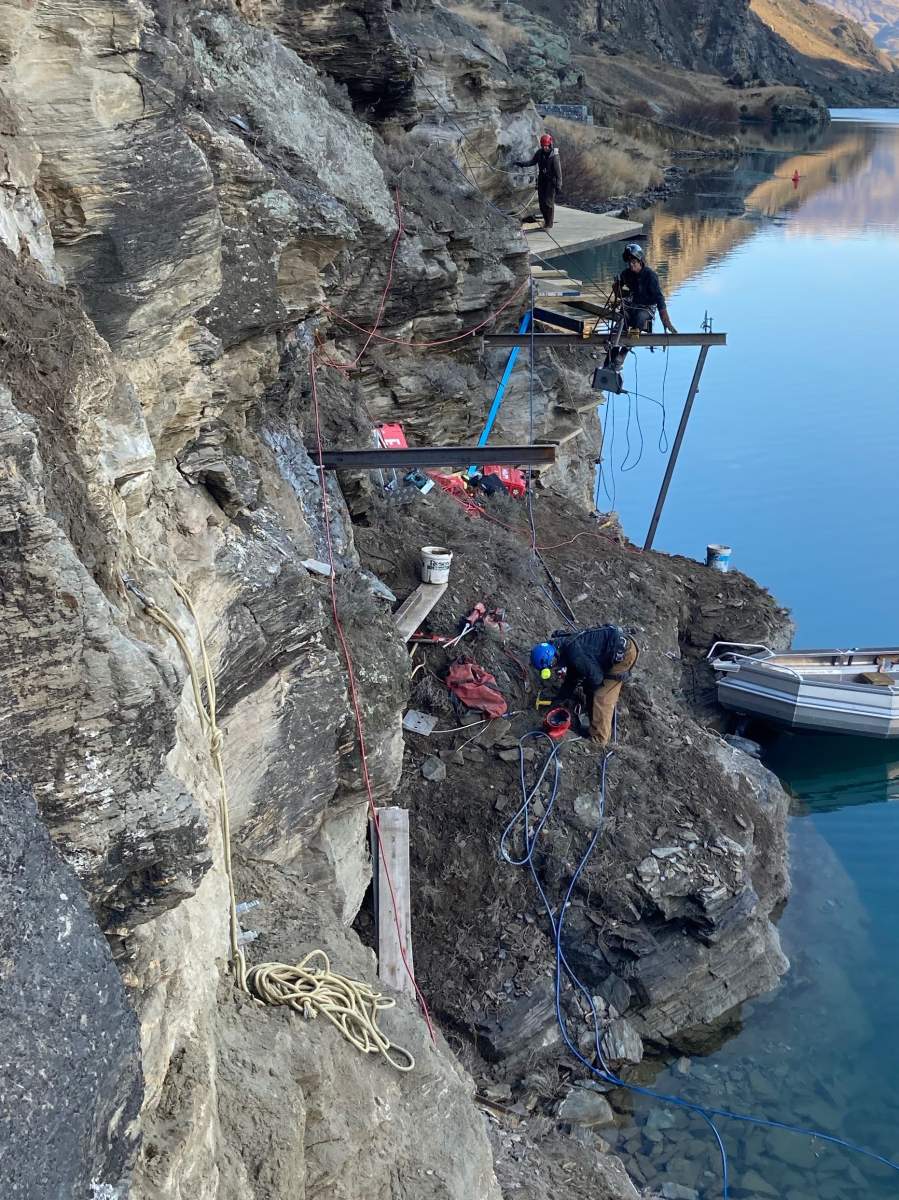 Ropes, climbing harnesses and head for heights were essential on the build.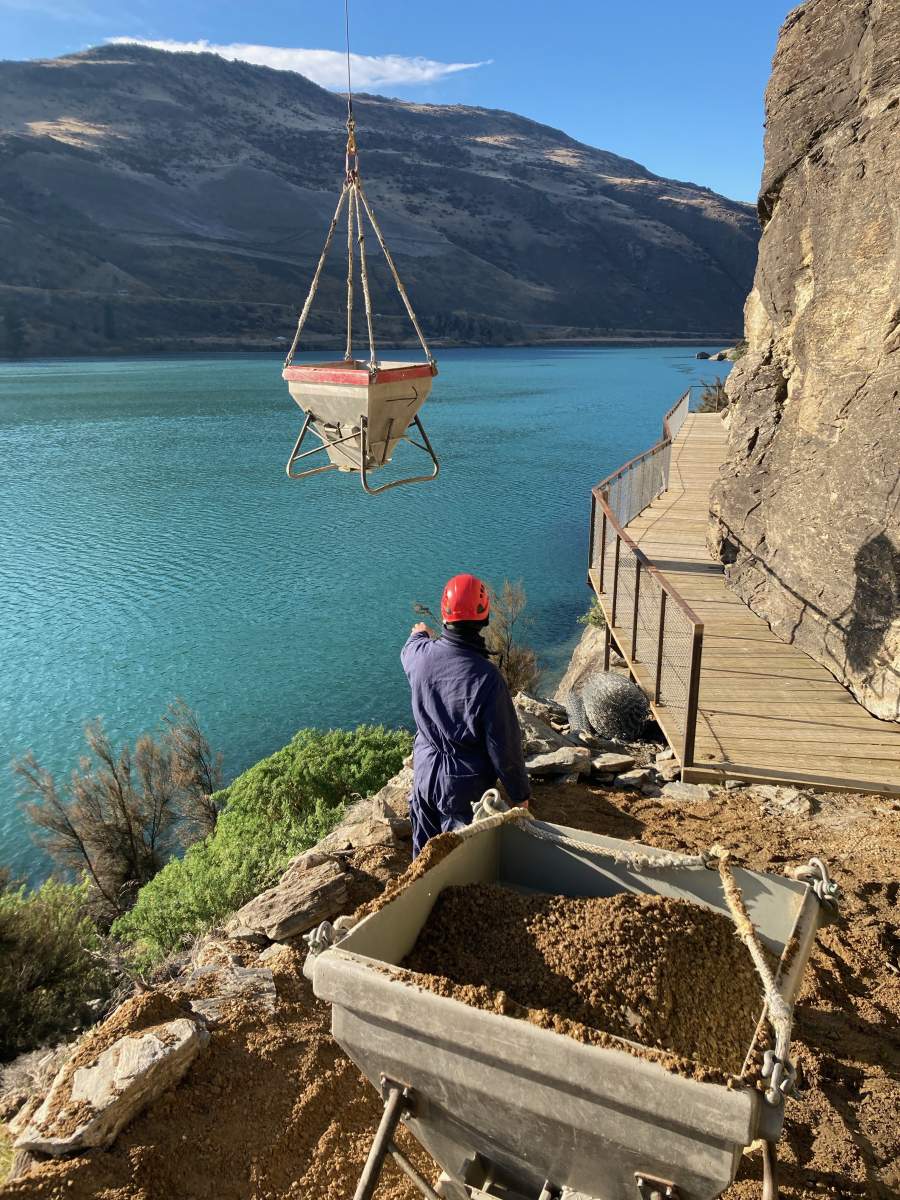 The complex build relied on helicopter support for materials.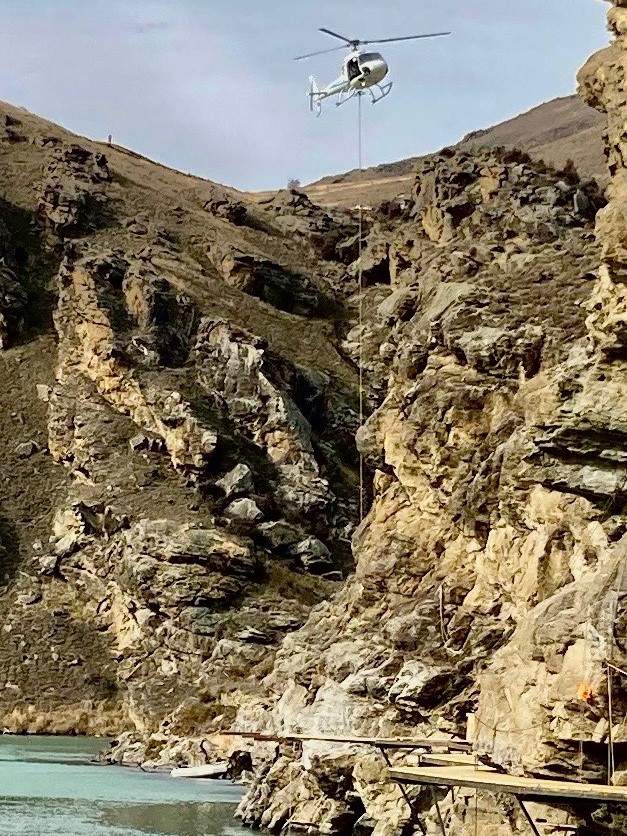 With no other access into the Cromwell Gorge, helicopters were essential.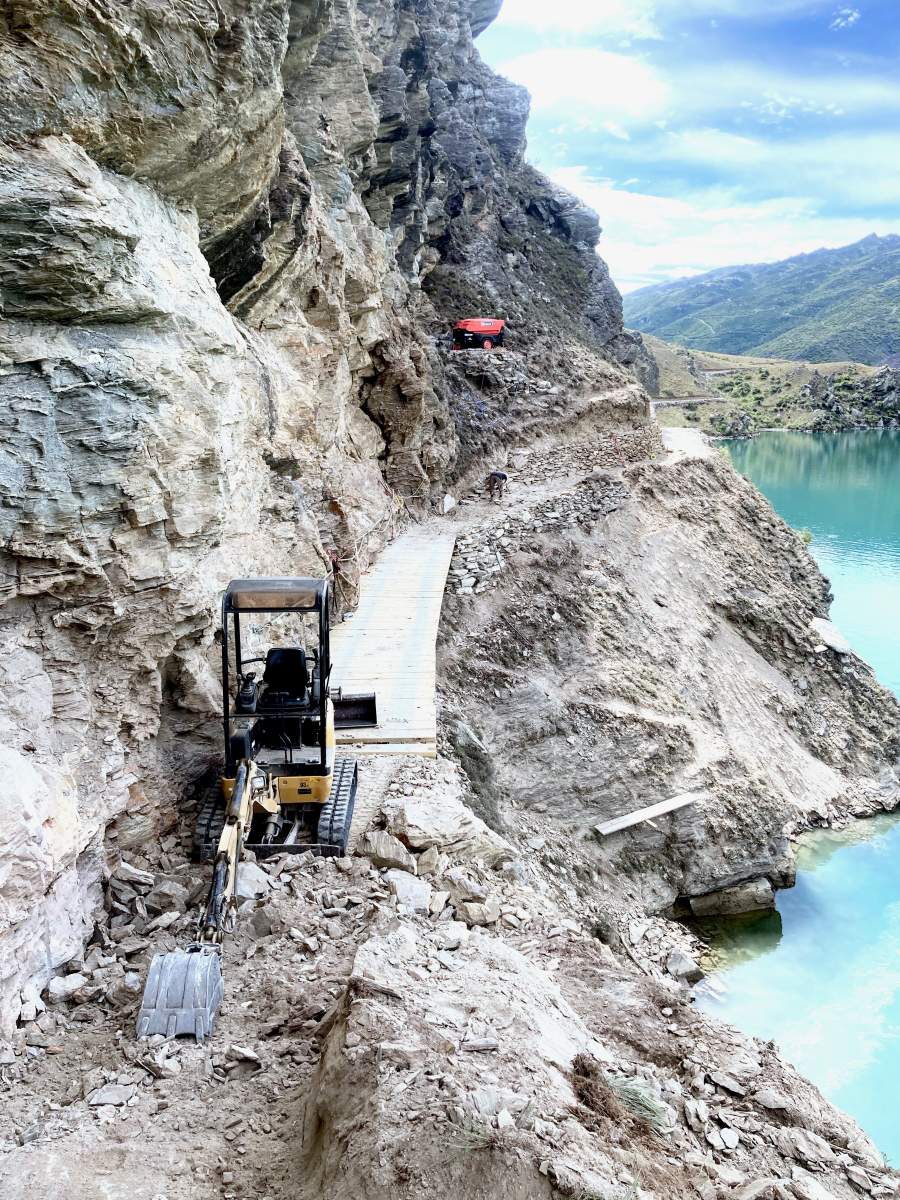 The stonework on the retaining walls on the trail is a work of art.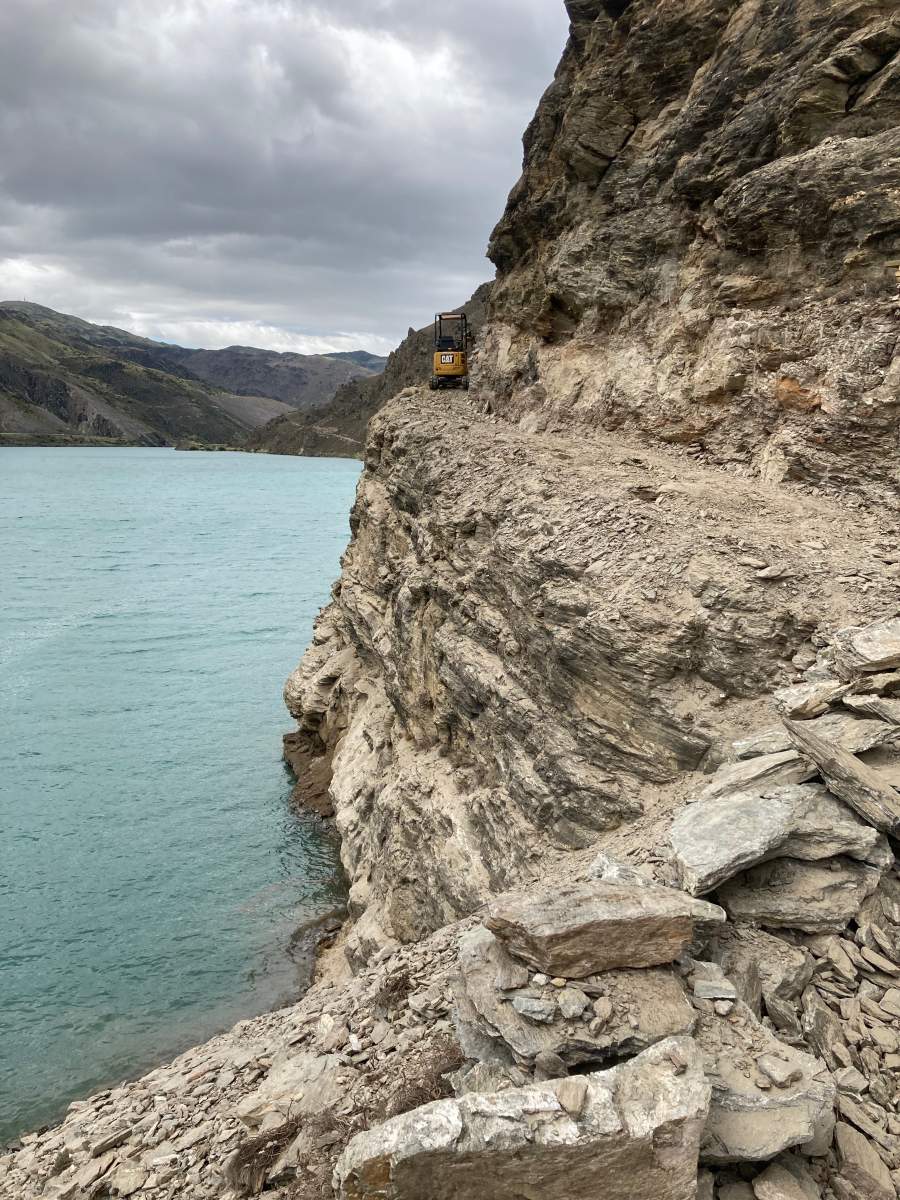 Negotiating steep bluffs and cliffs.
SUPPORT THE TRAIL

The initial building of the Lake Dunstan Trail was funded by Government, the Central Lakes Trust and Otago Community Trust.
However, the ongoing maintenance of the trail relies heavily on donations. If you have ridden the trail and would like to contribute to its upkeep then you can make a donation by clicking below. Thank you.