 RAIL : LINES - A pedal-powered poetry tour of the Otago Central Rail Trail

A few moons ago, Liz Breslin, Annabel Wilson and Laura Williamson the editor of 1964 magazine, embarked on a tour called Rail:lines: A spoke'n'word tour of the Otago Central Rail Trail. It took these travelling poets to five old halls along the Otago Central Rail Trail – in Clyde, Ophir, Oturehua, Ranfurly, and in Middlemarch.
Taking a poetry tour on the Rail Trail is not without its logistical challenges and there is quite a bit to carry - an amp, a microphone, a spinning bike wheel filled with poems - to name but a few essentials. And since the poets wanted to travel emissions-free, e-bikes were the obvious solution; with panniers, and those wheeled carriers some people think are for small children but are perfect for technical equipment too....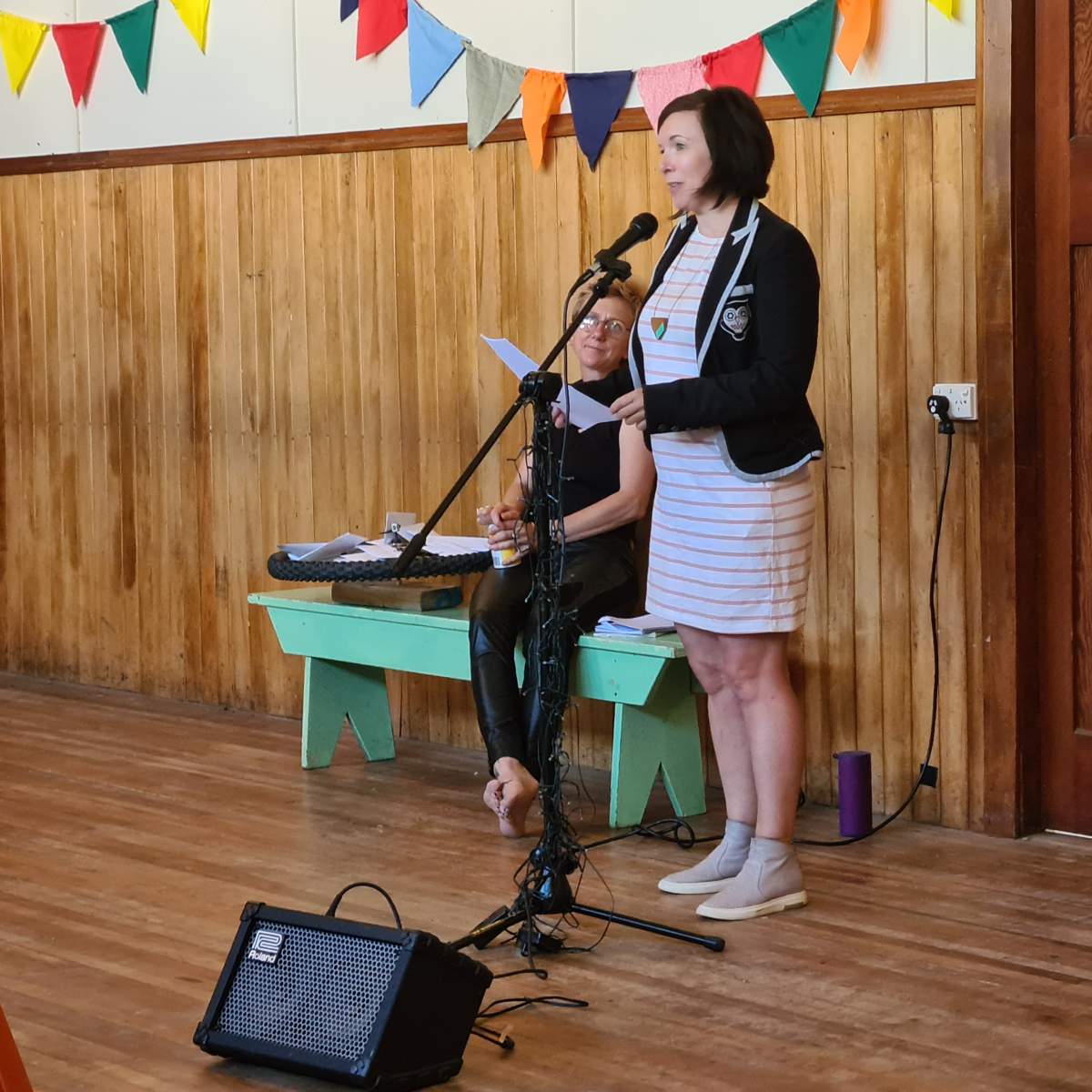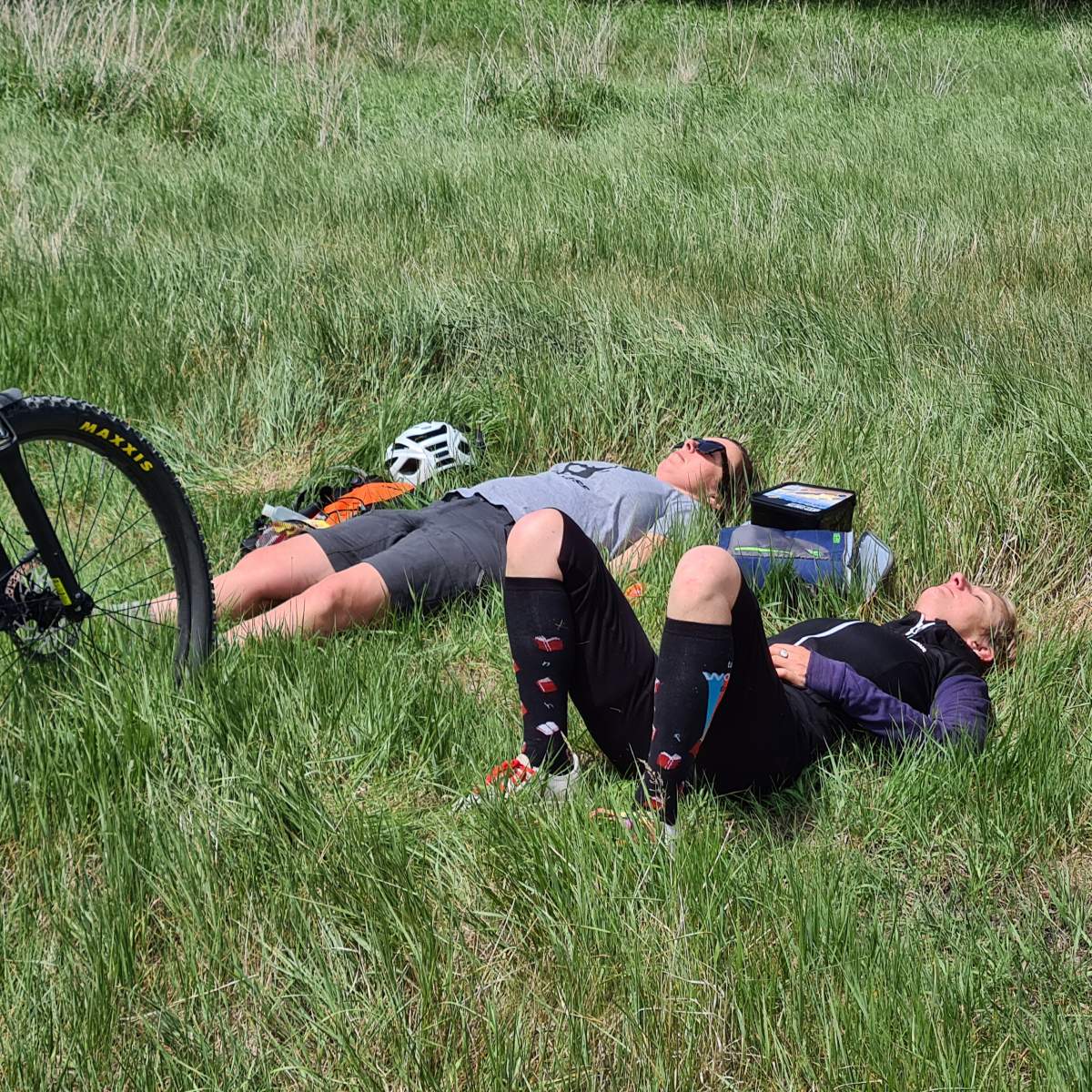 Pedal powered poetry can be tiring work!