 10 Tips for Winter Riding

Exploring the Otago cycle trails during winter can be a stunning time of year to ride.
Thanks to the Central Otago's dry, continental climate, the trails generally remain in excellent condition throughout the year.
With cosy country pubs and their roaring log fires at regular intervals along the trails there are plenty of opportunities to stop and warm up. There are less riders on the trails in winter and the crisp, calm, clear days can make for some very enjoyable riding.
However, it's important to be well-prepared and take certain precautions to ensure a safe, warm and enjoyable ride. Here are some winter riding tips from Trail Hub's resident coach Chris 'Foggie' Foggin to help you make the most of the Otago cycle trails this winter:
Check the weather: Before heading out, check the weather forecast for the trail you plan to ride. Whilst snowfall is usually confined to the mountain tops and is a rarity on the trails, the winter weather in Central Otago can sometimes be harsh or change quickly, so make sure you're aware of any potential storms, strong winds, or icy conditions. You might also want to start later in the morning once it's warmed up.... perhaps a chance for a second coffee!
Dress appropriately: Layer your clothing to accommodate changing temperatures. Start with a moisture-wicking base layer, add a warm insulating layer, and top it off with a windproof and waterproof outer shell. Don't forget warm gloves, a hat, and a buff or scarf to protect your face from the cold. Sunglasses can be important to help protect your eyes from windchill as you ride along. Always wear a good quality helmet.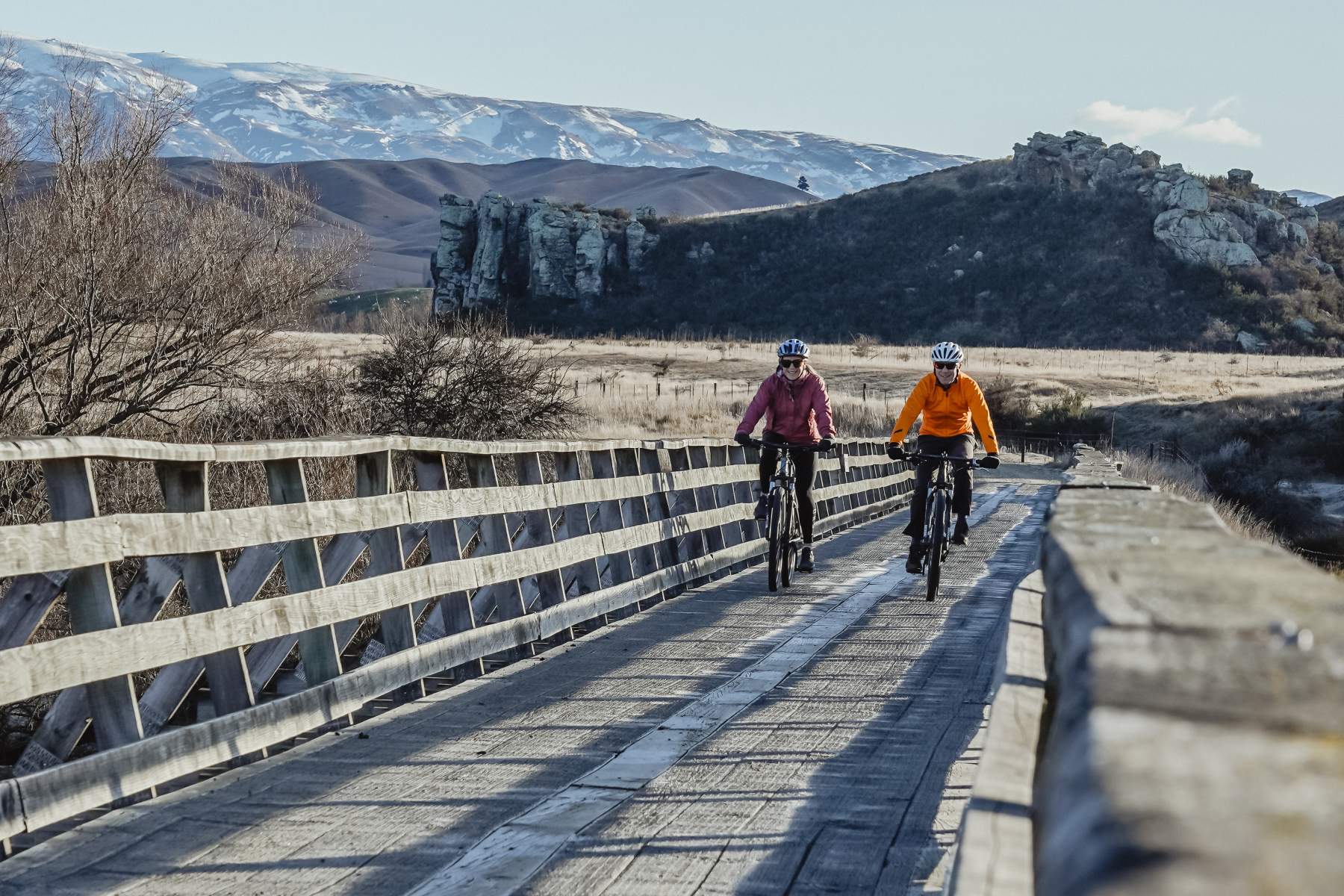 "There's no such thing as bad weather, only the wrong clothes"! Wrap up warm and the Otago Central Rail Trail is ideal for winter riding.
Stay visible: Days are shorter in winter, and visibility may be reduced. Wear high-visibility clothing or reflective gear, especially if you'll be riding during low-light conditions. It's also a good idea to have front and rear lights on your bike.
Check trail conditions

: Whilst the Otago trails generally remain in good condition year-round, winter can bring mud, ice, or very occasionally snow to the trails. Check with local bike shops, on the trail websites or social media to get up-to-date information on trail conditions before you set out. Adjust your plans accordingly and choose trails that are more suitable for winter riding.

Check winter opening hours

: With less people on the trails during winter, some cafes, pubs and restaurants reduce their opening hours – or in some cases close for the winter. Call ahead to avoid disappointment and going hungry!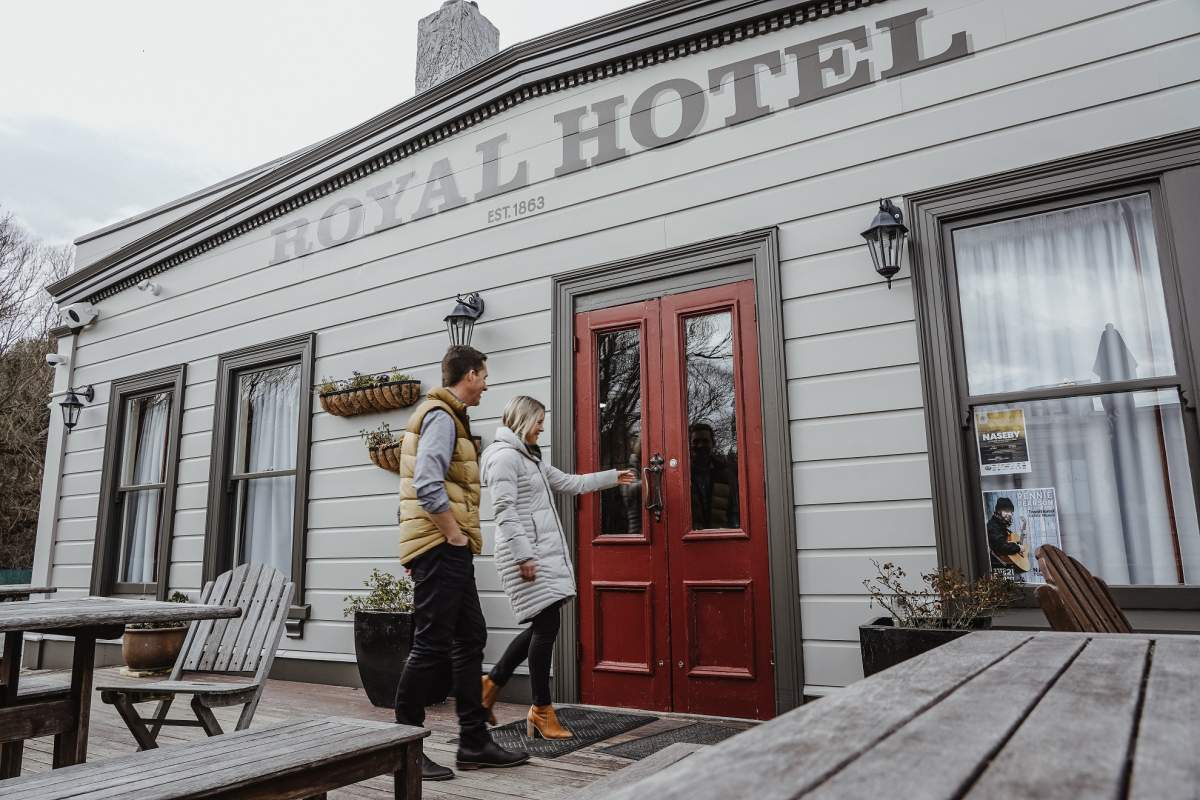 After a winter ride, reward yourself with lunch at a cosy, country hotel. Photo: The Royal Hotel in Naseby.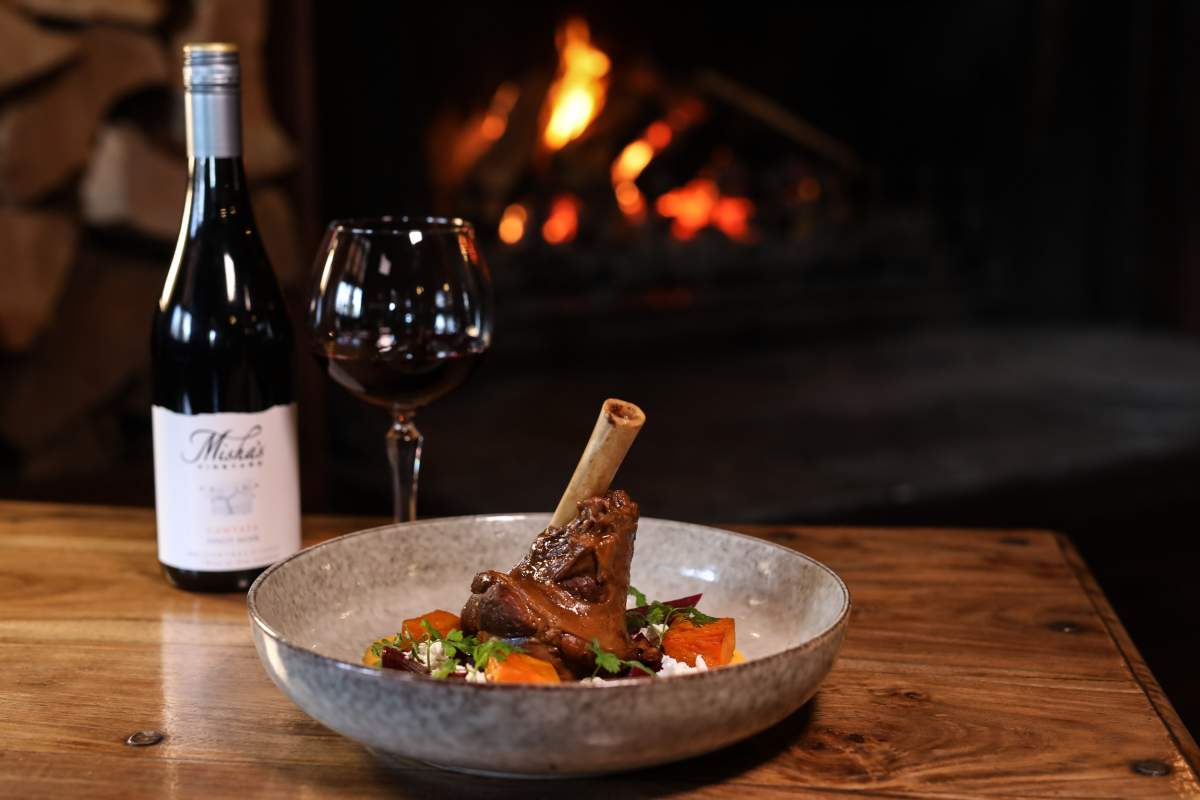 It pays to call ahead and check opening hours in winter. Photo: Danseys Pass Hotel.
Stay hydrated and nourished: Even in cold weather, it's important to stay hydrated and fuel your body. Carry a thermos with a warm drink and pack snacks to keep your energy levels up during the ride. With some cafes operating reduced hours over winter, carrying a packed lunch can also be worthwhile.
Ride within your limits

: Winter conditions can be more challenging, so be realistic about your abilities and fitness level. Adjust your riding speed and technique to suit the conditions and stay within your comfort zone.

Be cautious on descents: Downhill sections can be trickier in winter due to icy or slippery surfaces. Use caution and moderate your speed to maintain control and avoid accidents. Most wheel rims require at least a full revolution before the brakes wipe the water from the braking surface and begin stopping. So, plan ahead and brake early.
Mudguards on both wheels can help. It will increase your comfort factor and keep your vision clearer. You can get clip-on splash/mudguards to fit any bike. The use of splash/mudguards can also mean a drier ride for the cyclist behind you.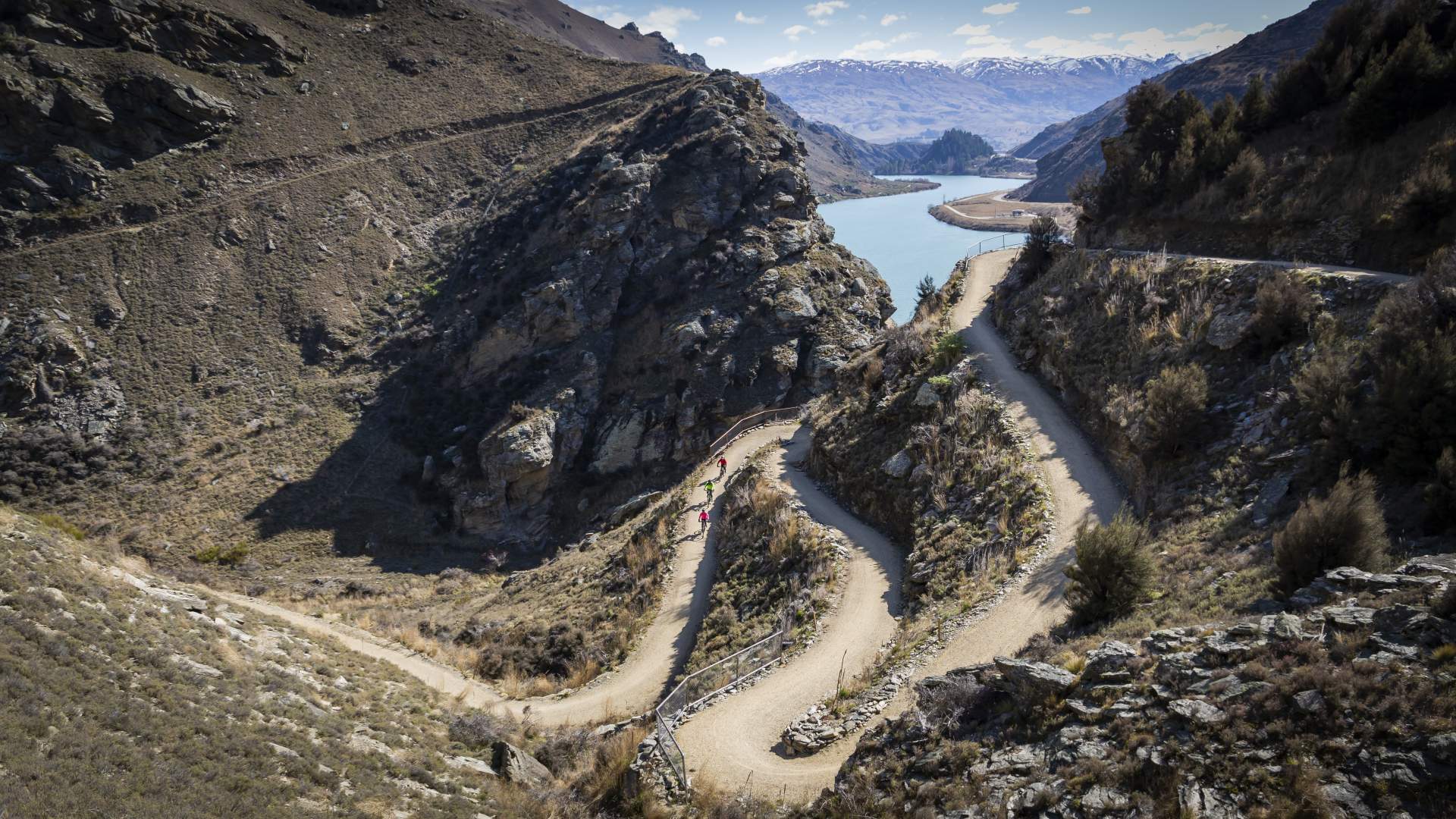 Take extra care descending in winter. The trail surface may be soft, muddy or icy. Photo: Lake Dunstan Trail.
Remember, these tips are just general guidelines, and it's essential to assess the conditions on a day-to-day basis. Always prioritise your safety and make informed decisions based on your experience and comfort level.
Have fun and enjopy your winter riding adventures!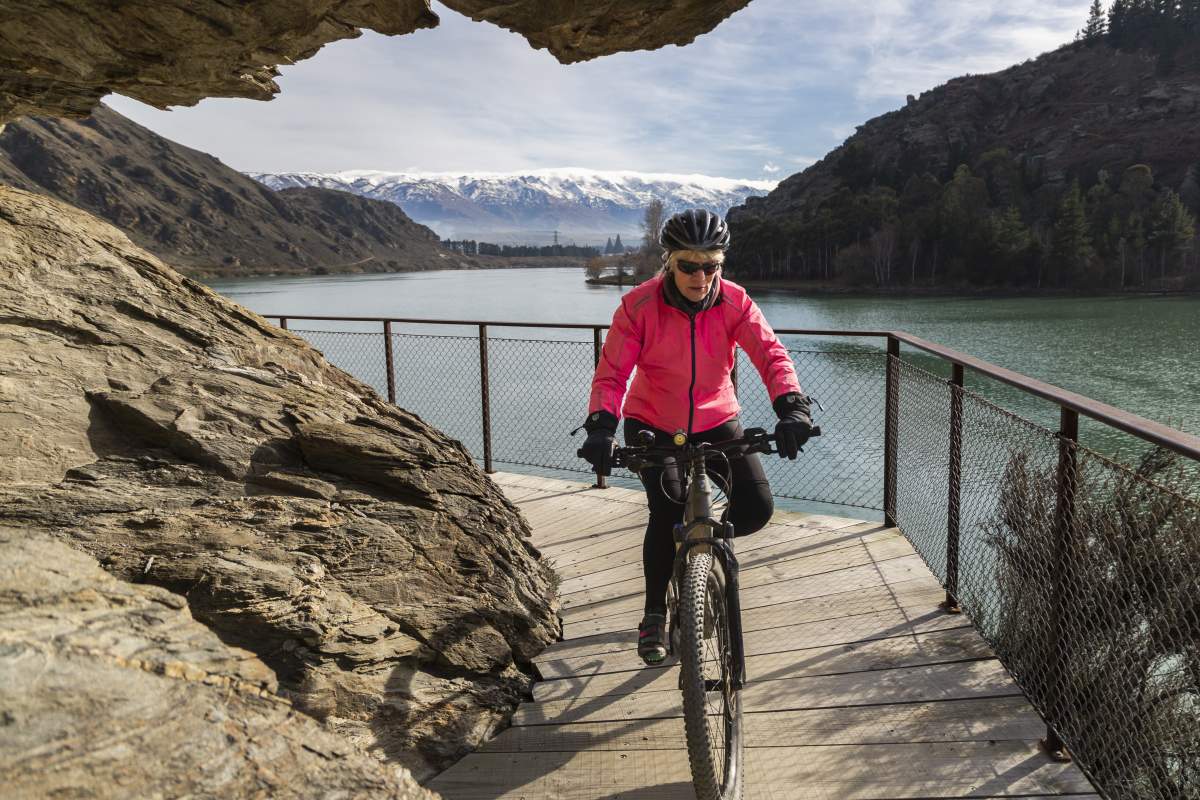 With the right gear, winter is a stunning time to experience the trails and snow-capped mountain scenery.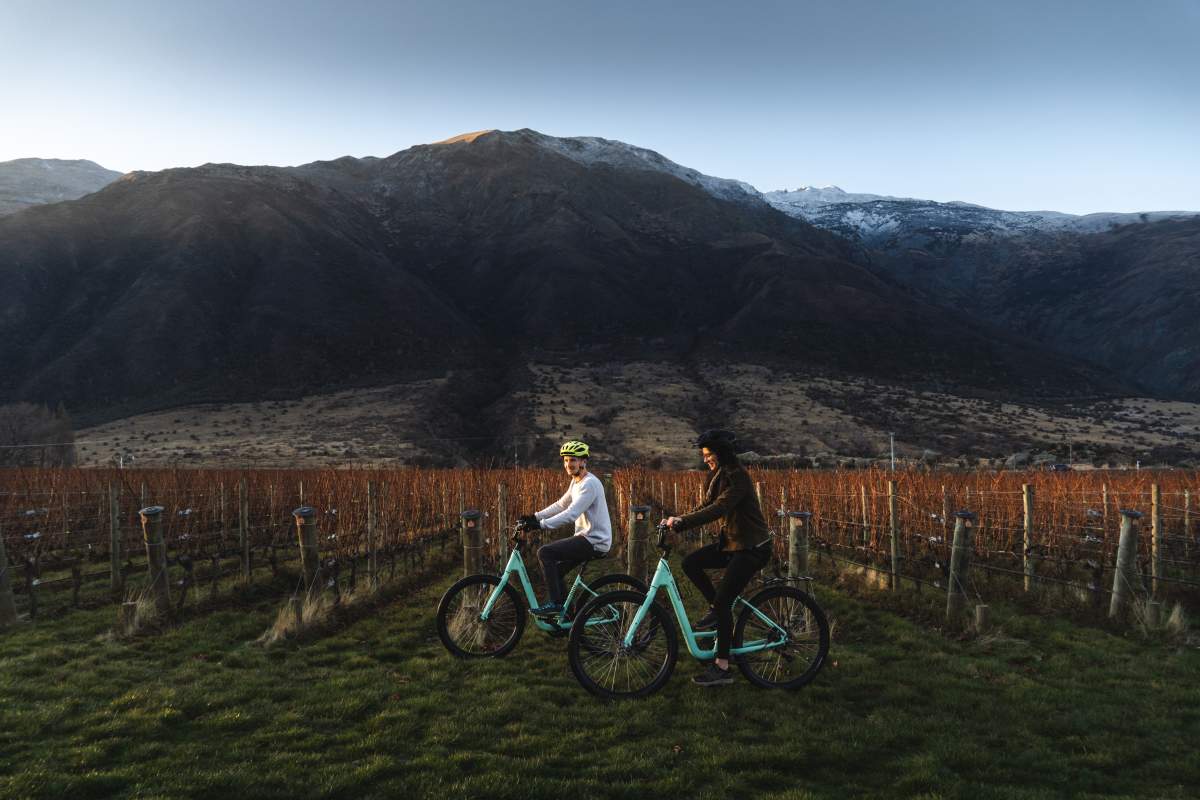 Winter riding through the vines on the Gibbston Valley Trail, Queenstown.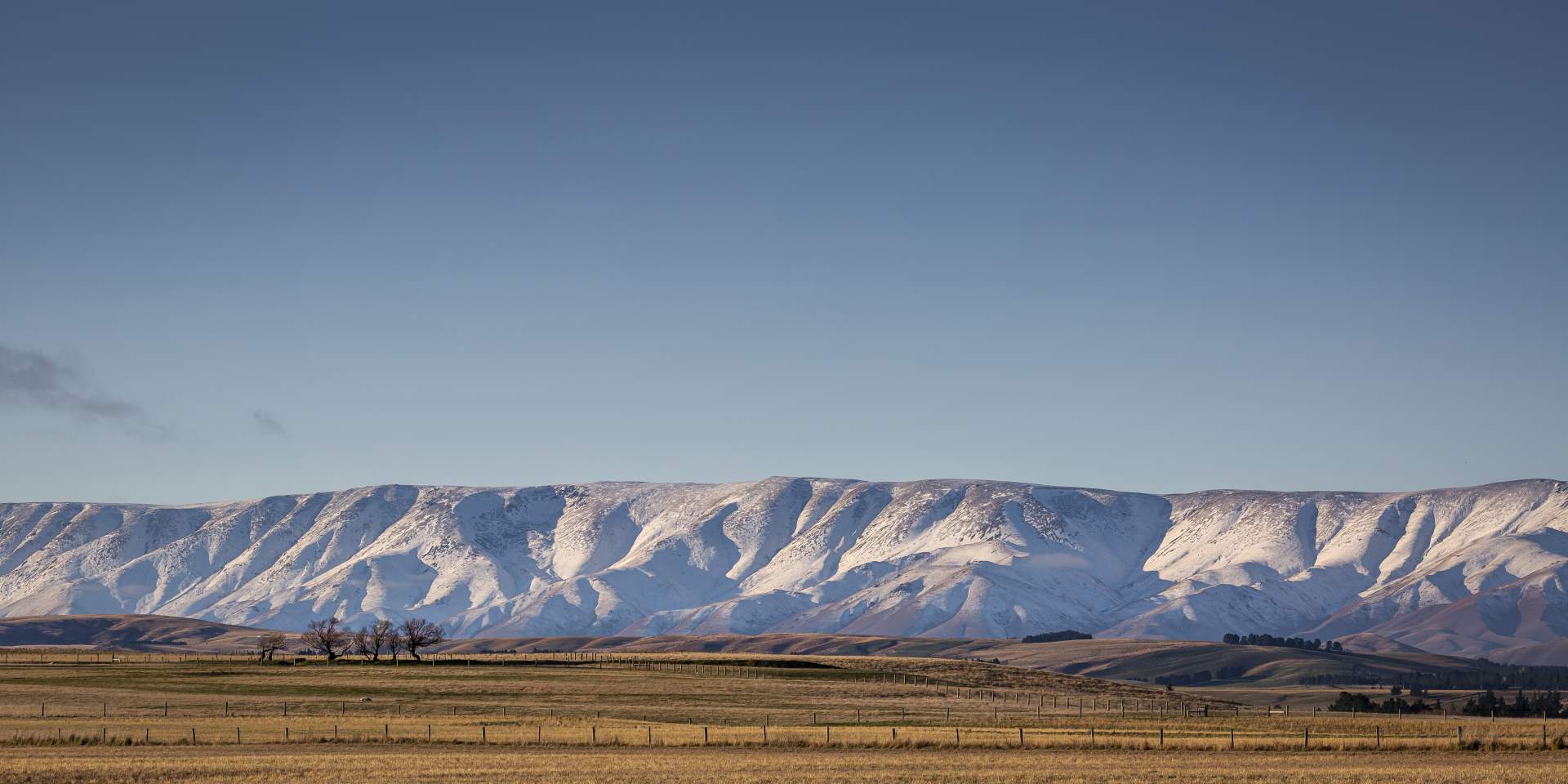 Cold, crisp and clear...an iconic Central Otago winter landscape. The snow is usually confined to the high mountains, and so the trails remain clear.
For more great cycling insights, you can follow Foggie and Co. on the Recreational Cycling NZ Facebook page, which is a forum to engage with recreational cyclists across New Zealand. The group shares stories, training tips, road safety advice, places to ride, showcases new trail development, advice on buying bikes & gear, promotes ride groups and generally shares a love of cycling.