 Biking Naseby's Backroads

words and images by Geoff Marks
If you venture just a few kilometres from the Otago Central Rail Trail near Ranfurly, you'll discover a vast network of quiet, country backroads which are ideal for gravel bikes or mountain biking.
What's more, these backcountry roads invariably lead to iconic country pubs...
It usually all begins with a map...
Maps can stir the heart to adventure, they'll spark imagination and inspire wanderlust.
So, it's not surprising that most of the best missions usually start by poring over a map. Plotting a route, identifying hills or waypoints and, for most cyclists, highlighting coffee stops and pubs. This ritual can feel almost as gratifying as the ride itself.
If you're planning an excursion away from the Otago Central Rail Trail, you'll first need to find a decent map.
Google is a good start, or if you're looking to plot a detailed biking route through the Central Otago back blocks NZ Topo Map is your friend. View the map online or via the app - which includes GPS tracking!
For this weekend trip, we decided that Naseby would be an ideal base.
Naseby is a small historic gold-mining town located 15km from Ranfurly and the Central Otago Rail Trail.
At 2000 feet above "worry level", Naseby is a favourite kiwi holiday destination, but importantly for us it's the gateway to a huge network of gravel roads and some iconic Central Otago landscapes, as well as offering 50km of mountain bike tracks and trails in the nearby forest.
However, the route planning for this particular trip revolved around pies and pints with rides to the famous Danseys Pass Hotel and Waipiata Country Hotel for lunch.
Note: Naseby Transfers offer a shuttle service for Rail Trail users who want to stay in Naseby which saves riding the 15km detour off the trail.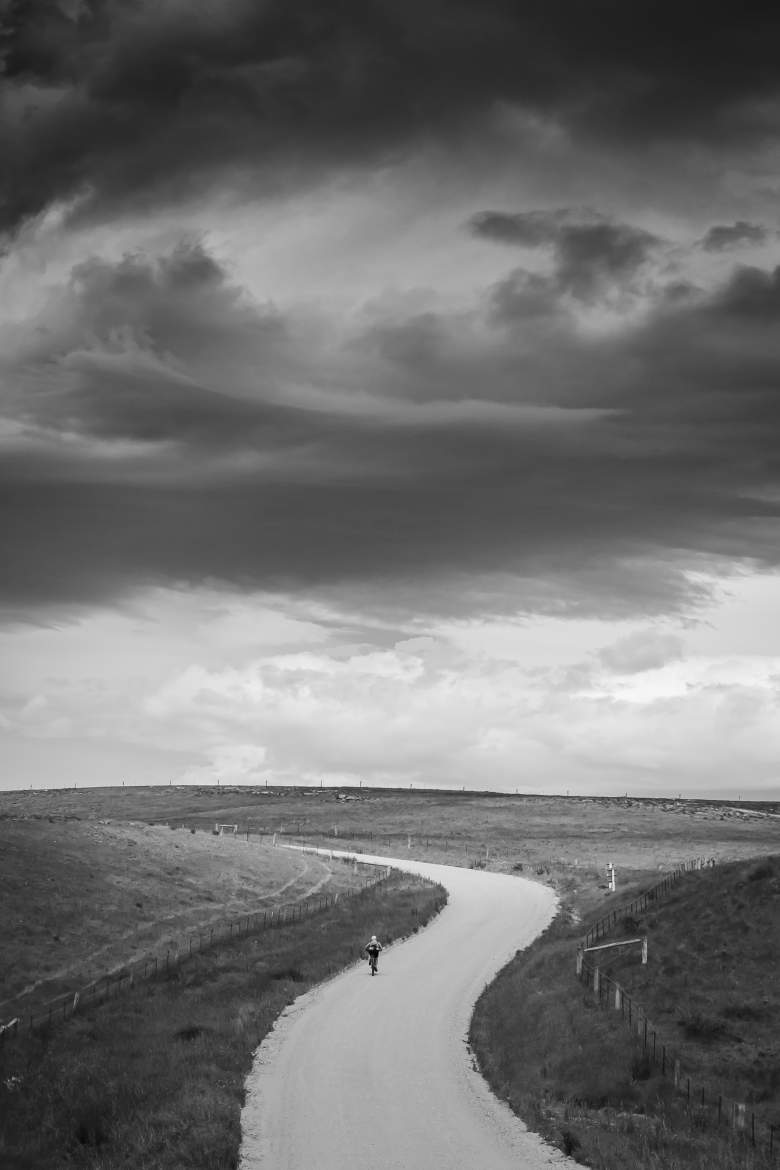 Saturday - Danseys Pass Hotel
From Naseby its 17km to the historic Danseys Pass Hotel.
Following Danseys Pass Road, it's mostly a gentle climb along a well-maintained gravel road to the hotel. The ride offers some spectacular views across iconic Central Otago landscapes with Mount Buster dominating the skyline as well as some fascinating geological formations along the Kyeburn River. You'll also pass Glenshee Station, the high-country farm made famous by Eden Hore and his incredible collection of lavish haute couture fashion.
Whilst New Zealand was being settled by early European pioneers, there was a series of strategically placed 'Coach Inns' where horse drawn coaches could break up long journeys. Danseys Pass Hotel is one of the only remaining historic coach inns still operating in New Zealand. The Hotel was built in 1863 and for a time was the centre of all activities in the district.
Legend has it, that a stonemason called Happy Bill who constructed the stone building in schist, took his payment in beer, with a pint for every schist boulder shaped and laid on the thick walls!
Note: it pays to call ahead or check opening times of the Danseys Pass Hotel.
Exploring Naseby
The facades of the old stores and buildings in Naseby give a hint to the history of the town. Originally known as Hogburn (one of surveyor Turbull Thomson's 'barnyard' names), it was the earliest settlement in Māniatoto, and New Zealand's smallest independently governed town for a number of years.
The 1863 gold rush saw a peak of 5,000 miners settle in the town within less than 12 months and in its heyday, Naseby had 22 hotels, a hospital, a school, courthouse, a jail and even a racing club.
Today, the pace of life is much slower in Naseby but you can find out more about its rowdy, frontier-like former life at the fascinating Māniatoto Early Settlers Museum next to the Royal Hotel or on the Destination Naseby website.
Whilst the Goldrush might be over, there is still gold to be found in Naseby, and one such nugget which we discovered was Dust Movies - a community cinema located next to the Stardust art gallery. This rustic and quirky movie theatre plays classic old movies on a Saturday which are free to watch. Usually there's a kids matinee movie, followed by a feature for adults in the early evening. You're welcome to BYO and have a glass of wine during the show, but please don't take any food. Either check in the window of the cinema to see what's being screened or visit their Facebook page.
If you prefer a more active form of evening entertainment, then Naseby's famous indoor ice curling rink makes for a fun - if somewhat competitive - way to work up an appetite before dinner.
Although the town no longer boasts 22 hotels, there are lots of accommodation options and a good selection of places to eat. The huge burgers at the Royal Hotel are not to be missed after a long day on the bike. Great coffee and a big breakfast at the Black Forest cafe will fuel you for a day of exploring the backroads.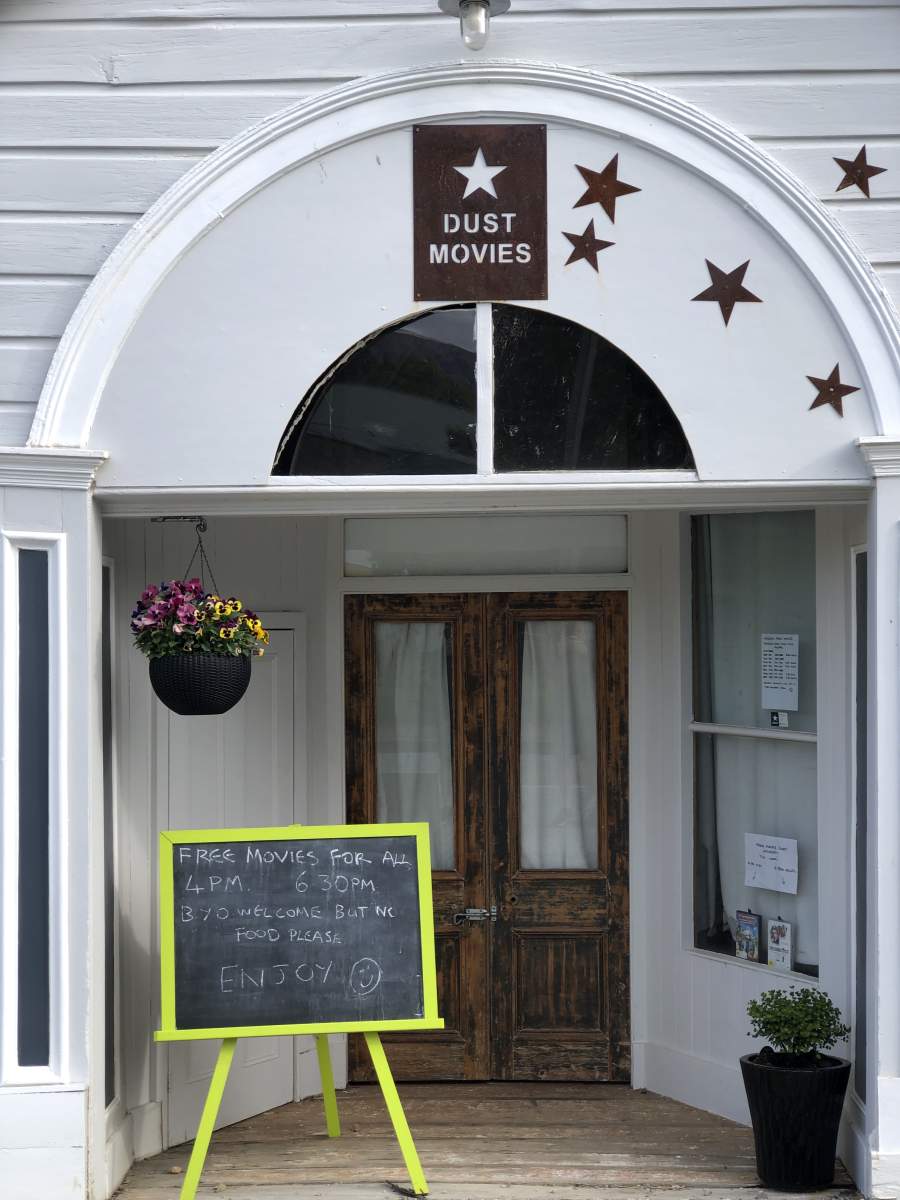 Dust Movies in the heart of Naseby is free!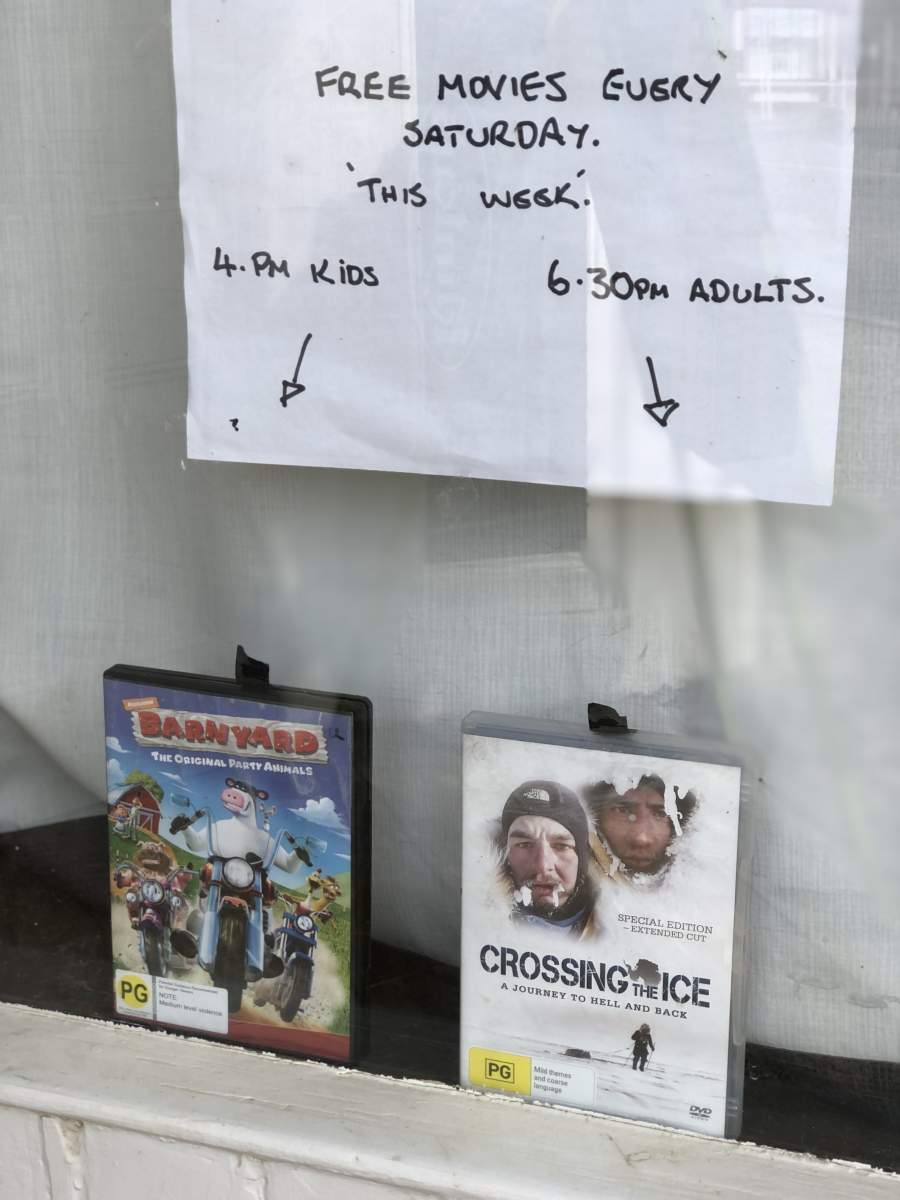 Now screening....
Sunday - Waipiata Country Hotel
Whilst Waipiata will already be known to anybody that's ridden the Rail Trail, for the uninitiated, this small town with a population of about 20 has become famous for one thing...
Pies... and big ones!
In fact, Stuff just recently published a story dedicated to the small town's enormous pastry clad delicacies!
You can string together a very scenic 50km return loop ride from Naseby to Waipiata on a mix of quiet gravel roads and a short section of the Rail Trail itself. You'll definitely appreciate riding back to Naseby to burn off some calories after indulging in one of the pies from the Waipiata Country Hotel, which has affectionately become known as 'WaiPIEata' to the legions of riders which have enjoyed a stopover at this icon of the Rail Trail.
If you don't think you can pedal back to Naseby weighed down by pies, then the Hotel also offers a range of accommodation options... so you can stay the night and have a second pie for dinner!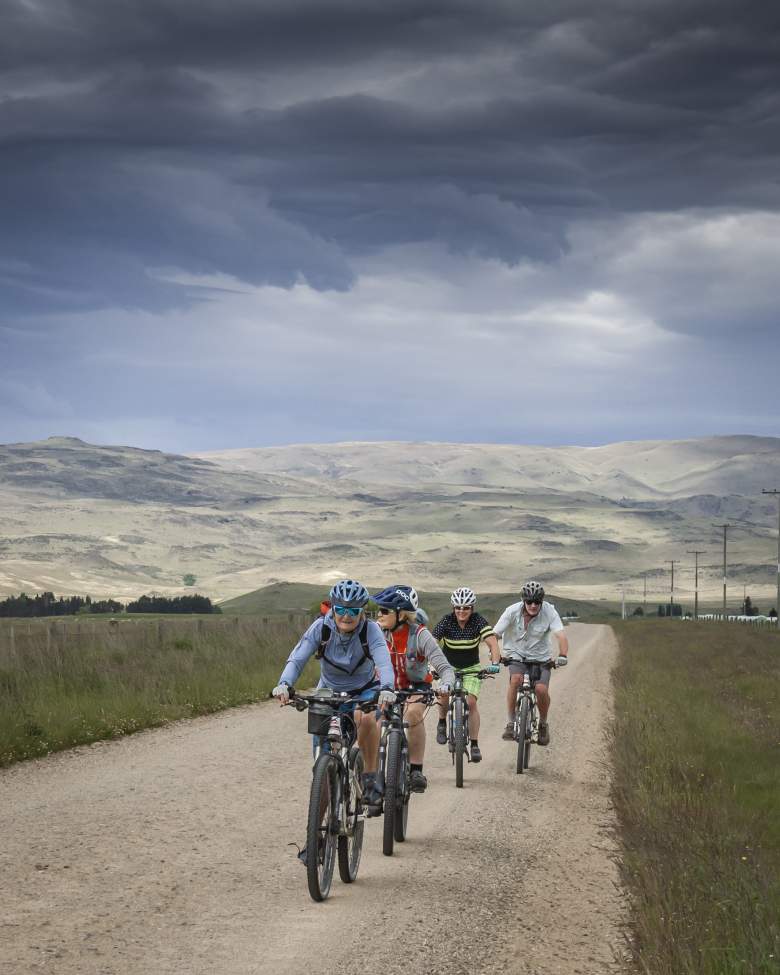 There are literally hundreds of kilometres of backcountry gravel roads waiting to be explored by mountain bikers and riders on the Otago Central Rail Trail. So, start by finding a great country pub, winery or cool cafe, and then work backwards to weave together a route of your own.
The map below traces our pub-to-pub route whilst staying in Naseby.