 Dunedin - a ride at the seaside

words and images by Geoff Marks
Sitting in ADJO café in Dunedin at lunchtime, Damian Newell proceeds to tell me all about his 'baby maker', just as I'm served a large bowl of meatballs.
Sometimes you really can't make this stuff up…
Things could have got awkward, but Damian's Babymaker is in fact his beloved urban eBike, and I'm meeting Damian to talk about his love of biking in Dunedin.
The Breeze radio presenter and former Dunedin City Councillor, Damian is a fanatical ambassador for the city and cycling. Born in Invercargill, where the absence of hills allowed him to bike everywhere, he now rides everywhere in Dunedin and currently hosts the morning show on the radio.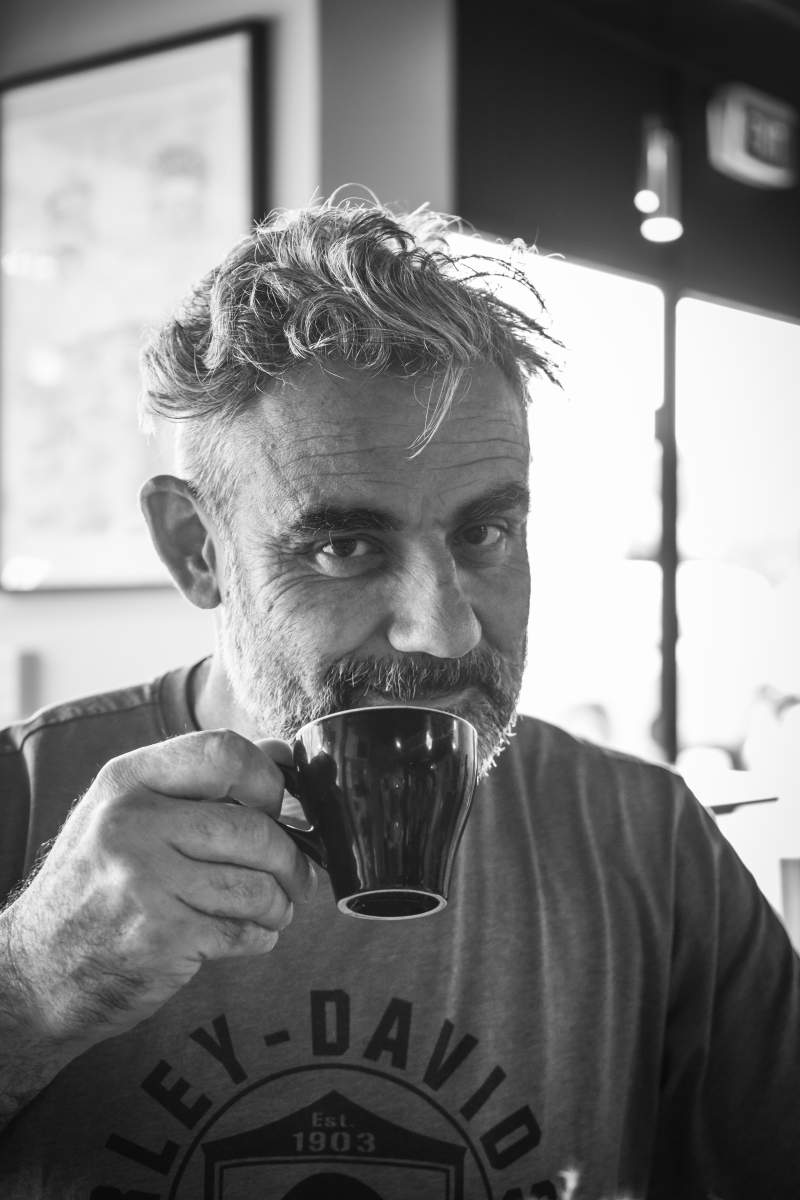 Damian Newell is a radio host on The Breeze and a passionate Dunedin cyclist.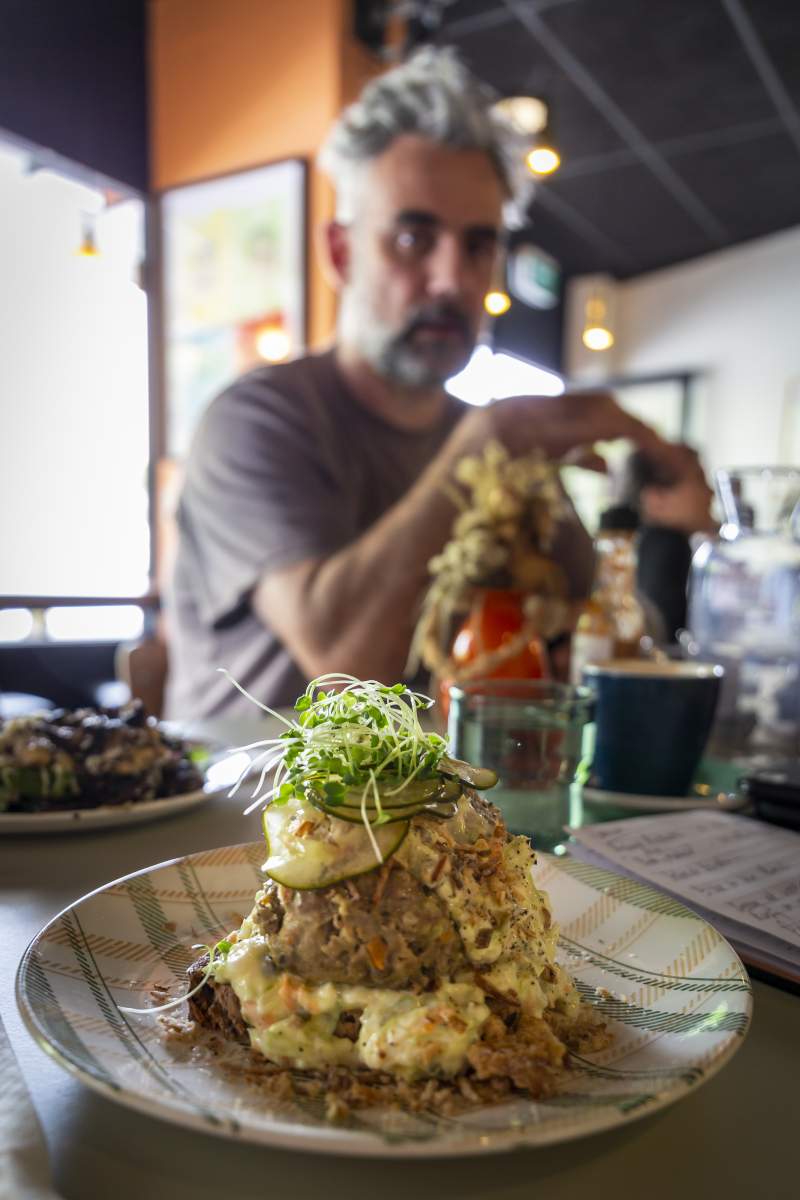 Meatballs and the Babymaker… Lunchtime conversations with Damian Newell at ADJO Café.
"I love the compact size of Dunedin and how easy it is to get around by bike", explains Damian. "Over recent years, the city has come a long way with its development of separated cycle lanes which have significantly improved cycle safety on the one-way system through north and central Dunedin. The new cycle lanes physically separate cyclists from highway traffic and I see a lot more people commuting to work by bike".
"When I arrive at the radio station on the Babymaker early in the morning, I am energised for the show with endorphins pumping through my veins. It's the perfect way to start the day", enthuses Damian. "Of course, a dose or two of good coffee also helps with the early starts" he laughs.
Indeed, the radio host sees a strong correlation between the growth of cycling in the city and the availability of great coffee and cafes. "When I moved to Dunedin in 1999, good coffee was hard to find, but honestly I can't recall the last time I had a bad brew" says Damian.
"Likewise, our burgeoning craft brewery scene means there's always a good beer on tap, and it's awesome to see Emerson's Brewery now supporting the local Mountain Biking Otago club".
However, it's not just commuters that are benefiting from the investment in Dunedin's cycleways, and Damian is keen to highlight the new Harbour Cycleway which is close to completion. When combined with a short 10-minute ferry ride, the route makes a great 54km loop ride. It also takes in stunning beaches and opportunities to encounter some of Dunedin's unique wildlife – two of the other passions in Damian's life.
Looking out of the café window, ominous dark clouds are rolling in over the hills and it looks like rain is not far away. "Ah, well" says Damian, "the weather is the other great thing about cycling in Dunedin. It makes you feel alive. You just need to get involved in the Dunedin weather and embrace it"!
And with that, Damian mounts his trusty steed and disappears into the folds of Dunedin weather…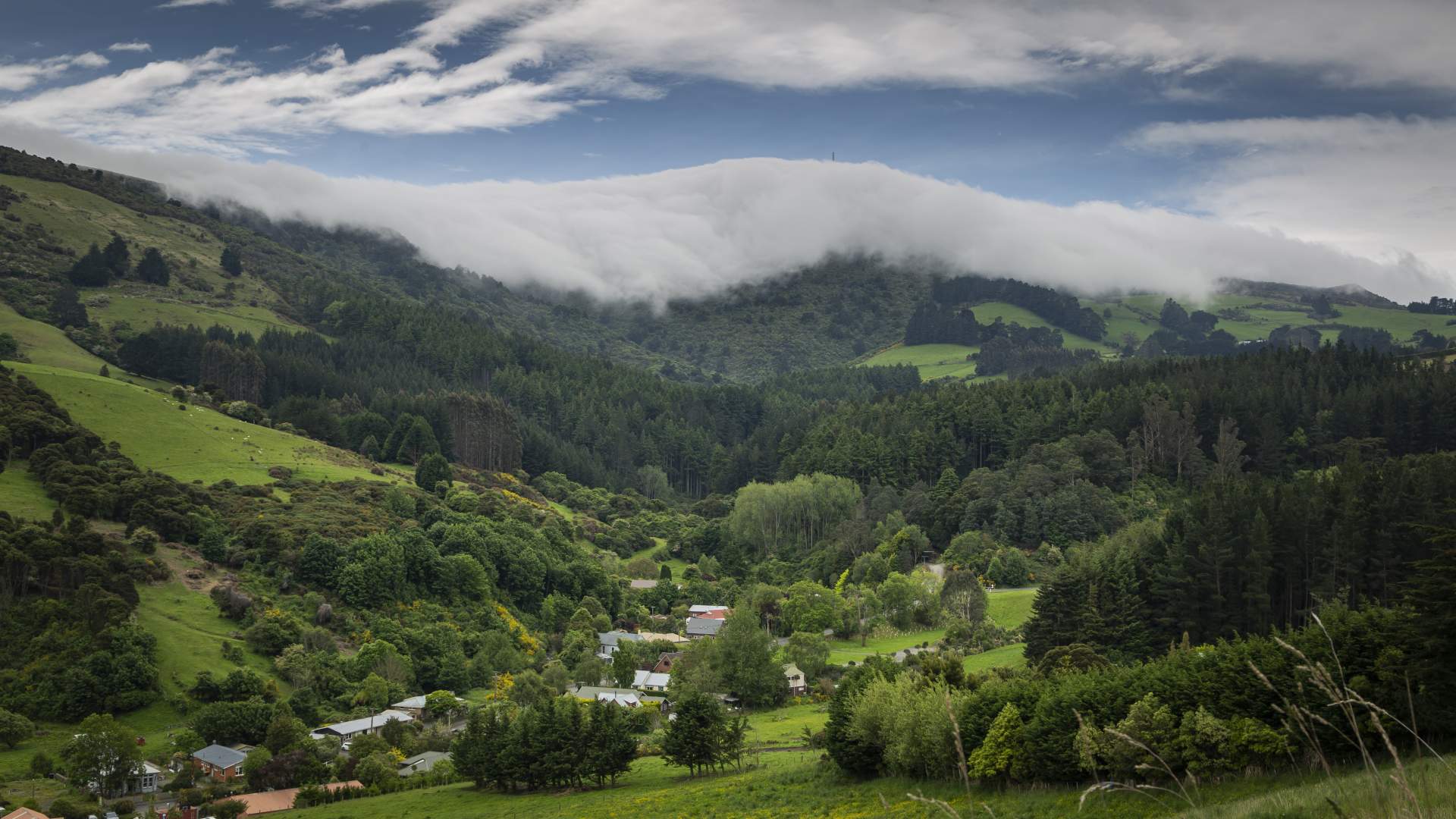 Clouds roll in over Dunedin's Northeast Valley. The NE Valley Road is a popular hill climb with cyclists as part of a road loop ride to Port Chalmers.
It's cycling lore that all rides should begin (and end) with coffee, although when the alarm sounds at 5am for a sunrise photoshoot it's too early for the cafes. So, an early morning appointment at Vanguard Café in the city with Rachel Elder before starting out on the city's Harbour Cycleway loop is an ideal opportunity for a much-needed caffeine hit.
Rachel is another former City Councillor and cycling advocate. Her enthusiasm and energy are infectious.
"Dunedin has the beauty and the landscapes to be a top outdoors city", reckons Rachel.
"With the development of Signal Hill Recreation Reserve by Mountain Biking Otago, coupled with better road access, toilets, and maintenance funding we're creating a world class mountain biking facility just 10 minutes from our city centre', extolls Rachel.
One of Rachel's favourite projects whilst serving on Council, was to advocate for the development of the Dunedin Tunnels Trail. Thanks to the hard work of the Dunedin Tunnels Trail Trust, building will start imminently on this exciting new trail which will connect Dunedin to Mosgiel. This is also the first step in a grand plan to connect Dunedin to the Clutha Gold Trail which will then allow cyclists to ride on a purpose-built trail, off road, all the way to Queenstown and Wanaka! There are current feasibility studies on potential tracks from Wingitui to Waihola and Dunedin to Waikouaiti, largely thanks to the work of Rachel and the newly formed Dunedin Tracks Network Trust.
There are current feasibility studies on potential tracks from Wingitui to Waihola and Dunedin to Waikouaiti, largely thanks to the work of Rachel and the Trust.
It's a short 10minute ride from the café to the causeway on Portobello Road and to connect with the cycleway on the eastern side of the Harbour on the Otago peninsula. The cycleway is fully sealed and so can be ridden easily by any form of bike, and bike rentals are available from Dunedin eBike Hire. The ride to Portobello takes about an hour and includes scenic views of the city and harbour.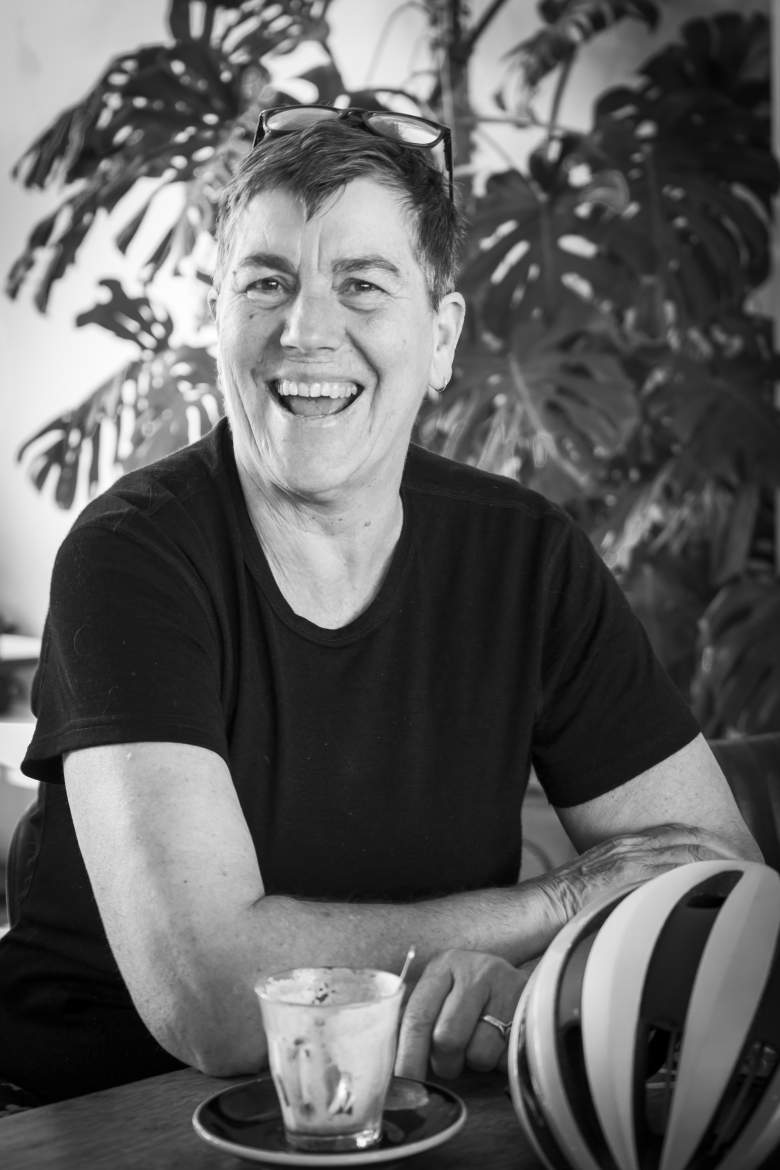 #DunnersStunner - a glorious start to the day at St Clair Beach. Dunedin has more than 30 spectacular beaches, most easily accessible by bike. Followed by freshly baked bread, sweet treats and strong coffee at Vanguard Cafe.
Upon arrival in Portobello there's just time for a quick bite to eat at before we're due at the Port-to-Port Ferry. The ferry is the connection which completes the Harbour loop and doubles as a wildlife cruise.
Operated by Rachel McGregor, a self-proclaimed "one woman show", who has spent half her life working on the water, the ferry is custom-built to offer passenger services on Otago Harbour. The design includes a bike rack for transporting electric and manual bikes across the Harbour to link the cycleway. The vessel can take up to 12 eBikes, or 15 standard bikes plus their riders.
Don't let Rachel's diminutive stature fool you. She easily hoists our bikes onto the ferry and securely racks them with swift efficiency. Chatting with Rachel on the 15-minute crossing to Port Chalmers it becomes further evident that she's one tough cookie! Her career on the water has spanned 18-years working on and skippering commercial boats passenger, research, oil spill recovery, search and rescue, dredger and other work boats.
Rachel has also worked as a wildlife guide and is passionate about the marine and bird life of the Otago Peninsula. As Rachel explains,
"The ferry is actually named MV Sootychaser after the Sooty Shearwater, more commonly known as New Zealand's muttonbird. The Sooty Shearwater comes into New Zealand at the start of October. As we are out on the boat during this time, and the shearwaters are often around, it feels like we are always chasing them - hence the name."
"The muttonbird name originally emerged among settlers on Norfolk Island as the strong taste and fattiness of these birds' meat was likened to mutton", Rachel tells us.
However, these days the conservation of Dunedin's wildlife is more Rachel's priority, rather than eating it. But, that said, she does run specialty food tours on the boat including a seaweed tour where foodies get to sample a variety of marine veggies under the guidance of expert marine biologists and chefs!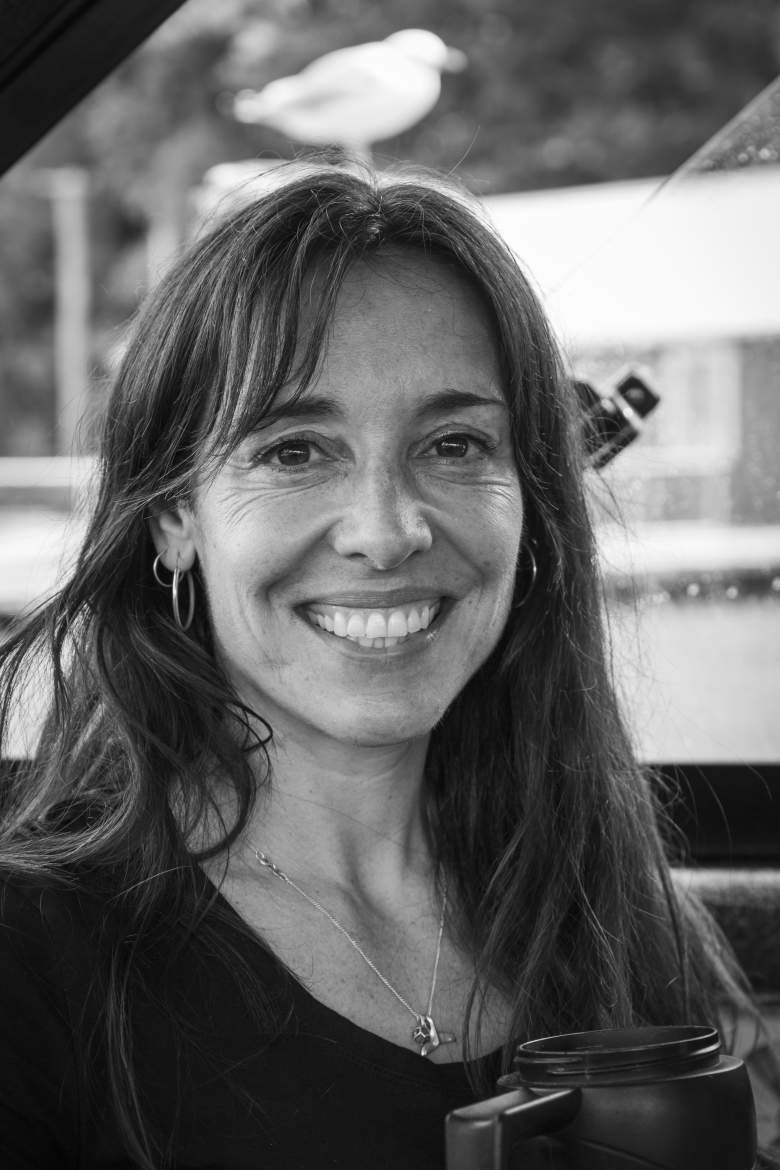 From Port Chalmers its an easy 12km ride back to the centre of Dunedin along the cycleway. Sections of the bike path are still under construction here – notably the stretch to St Leonards where an impressive boardwalk over the water is close to completion.
Rolling back into the city the lure of a cold craft beer is too much to resist and we pull into the welcoming courtyard of the Ironic Café next to Noisy Brewery to celebrate completing the loop.
Whilst you could ride the loop in 2 hours (including the ferry crossing), it lends itself far more to a leisurely day out where you can incorporate a variety of other activities from regular coffee stops, pub lunches, brewery visits, wildlife encounters or even a visiting the museum. And of course, don't forget the incredible beaches!
As Rachel Elder surmised, "There's magic happening all the time on the cycleway. Travel slowly, stop regularly and you'll experience much more".
We couldn't agree more.