 Cycleways to Fairways

A Guide to the Golf Courses Along the Otago Cycle Trails
It's been said that cycling is the new golf, but why choose when you can have both?!
With golf courses located right next to so many of Otago's trails you can leave the car at home and ride your bike for a round.
Rental bikes and golf club hire are both readily available across the region, so there really is no need to rent a car if you're visiting on holiday. Or, if you live here and there's secure storage at your local course, why not store your clubs there so you can bike to the golf club? The planet and your health will thank you!
There's even a handy guide for those that want to carry their clubs to the golf course on their bike.
To get your started, here's a breakdown of golf courses either located right next to one of Otago's five Ngā Haerenga Great Rides cycle trails, or just a gentle 7-iron away. With a choice of premium championship courses and authentic local golf clubs offering great value green fees, you can experience 18 holes from grassroots all the way to PGA standard.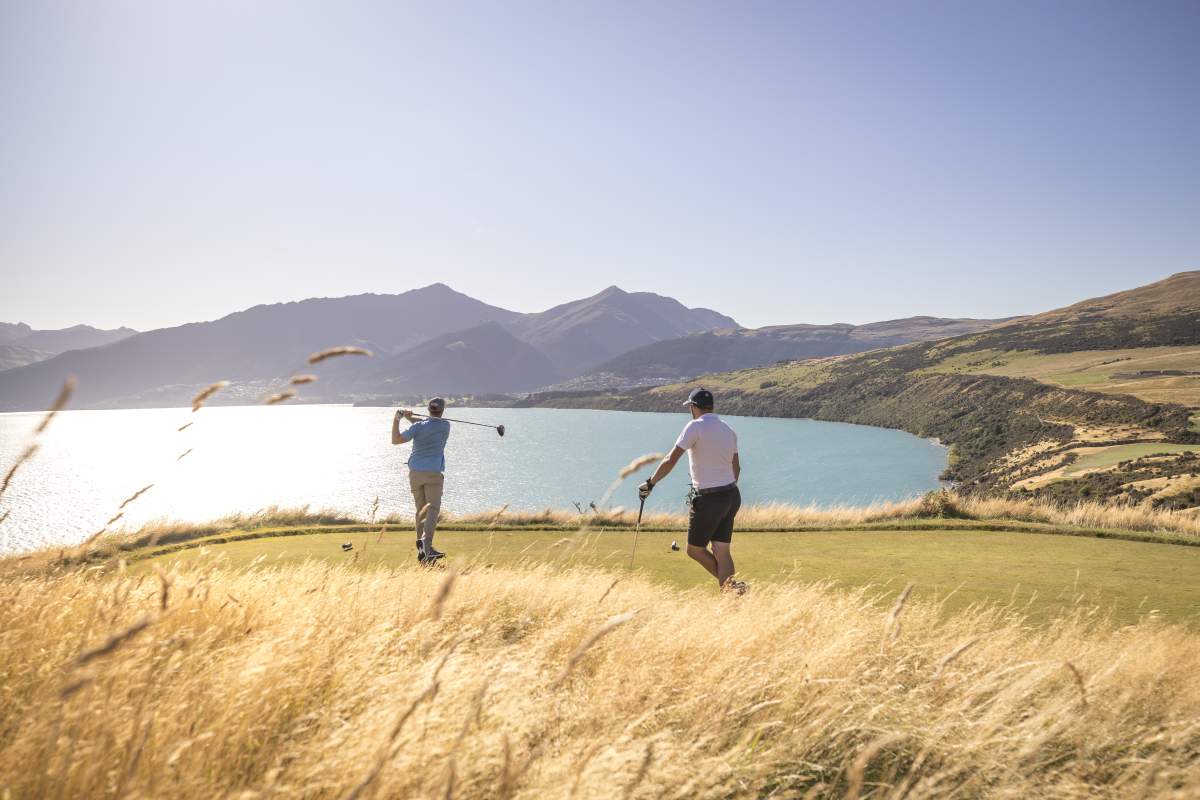 Jack's Point in Queenstown is one of the most spectacular golf courses in the world.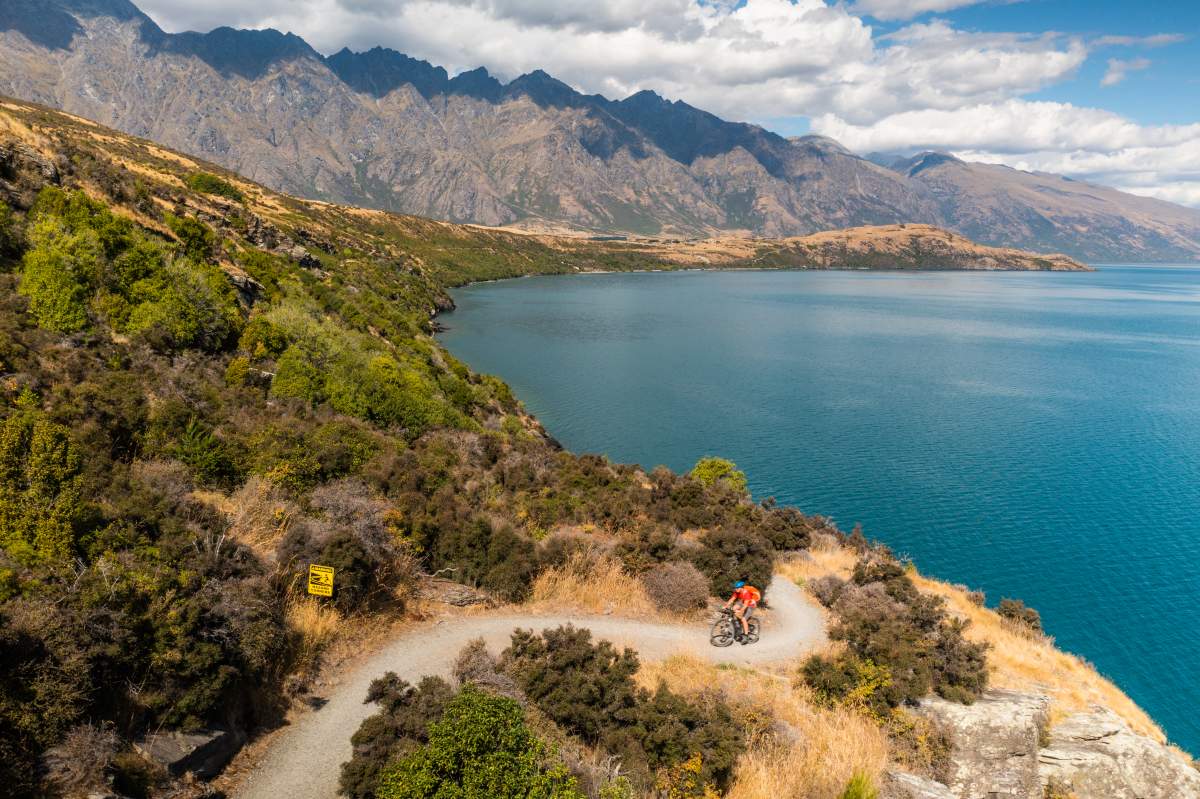 The Jack's Point cycle trail connects directly to the golf course.
Queenstown

Queenstown is New Zealand's premier golfing destination. It's home to some of New Zealand's most stunning fairways and iconic holes and regularly hosts the New Zealand Open. Queenstown has no less than seven golf venues, which includes four championship courses (two of which are located at Millbrook), and four experience courses.
Four of these courses are situated along the Queenstown Trail network:
Watch: Queenstown Golf and the Queenstown Trails


Central Otago

Despite more than a wee dram of Scottish heritage, you won't find a St Andrew's in Central Otago. But you will find the most inland links course in New Zealand and a selection of very welcoming local clubs with extremely reasonable green fees and, of course, some of New Zealand's best cycle trails.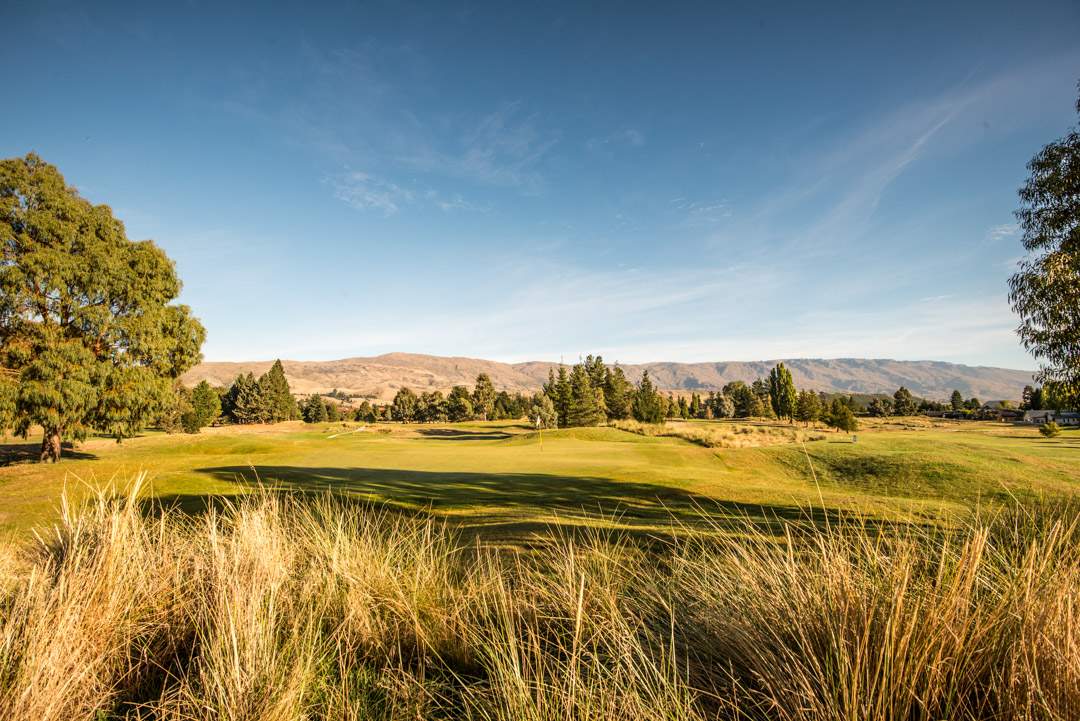 Cromwell Golf Club is NZ's most inland links course.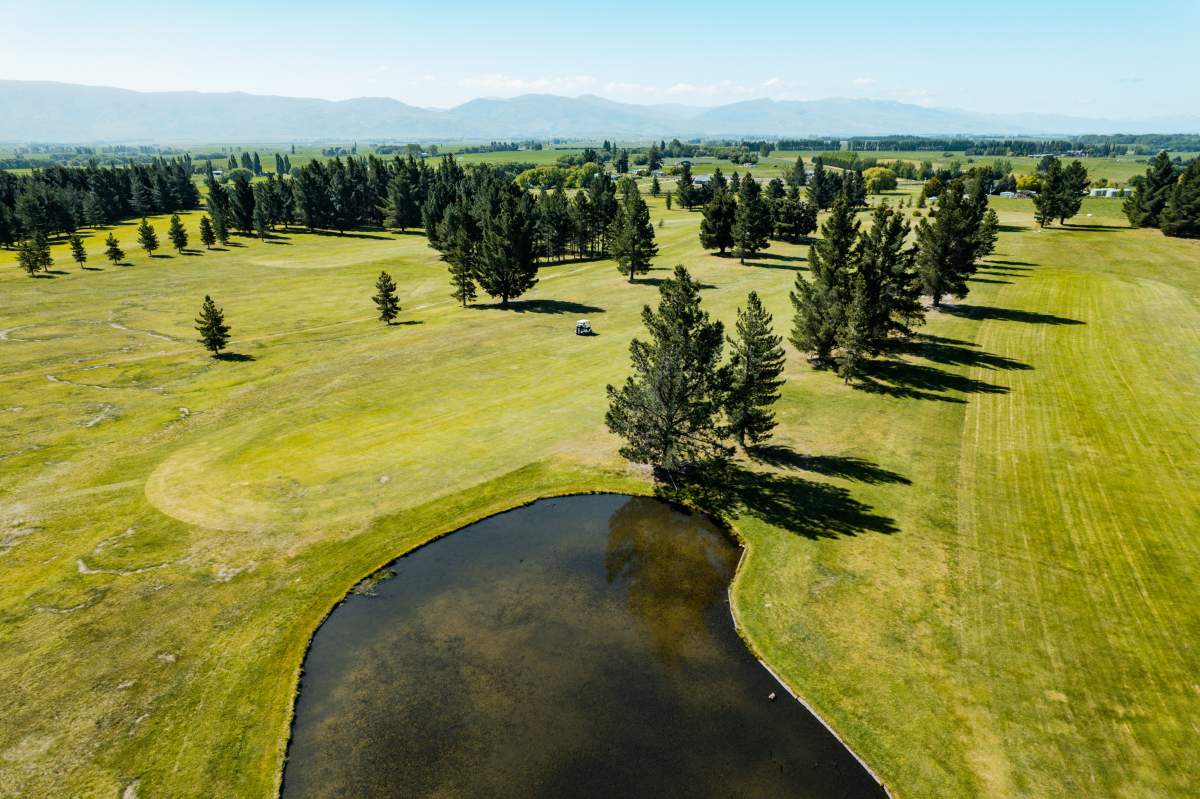 Omakau Golf Club is a quintessential country course.
Watch: Central Otago - The Ultimate Cycling Destination

Golfing in Dunedin & Clutha District

With the origins of golf hailing from Scotland there is no surprise that there are excellent golf courses in Dunedin, the 'Edinburgh of the south'.
Middlemarch Golf Club is a picturesque 9-hole course not far from the southern terminus of the Otago Central Rail Trail. The club hosts regular community events where you're guaranteed a warm welcome, a cold beer and a good yarn.
The Clutha District is home to a number of golf courses, all set on picturesque grounds.
Lawrence Golf Club was established 1894, making it one of the oldest clubs in New Zealand. The 9-hole course is situated just outside the historic town of Lawrence and nestled in the beautiful surroundings of Clutha country. The course is just a short detour from the Clutha Gold Trail and offers green fees for just $15.