Watch: A Spectacular Day Ride Through the Roxburgh Gorge In Pictures - the Roxburgh Gorge Trail

Regarded as New Zealand's very own Grand Canyon, the Roxburgh Gorge Trail is one of the country's most spectacular day rides.
The photos and video below offer a taste of the landscape and scenery which awaits riders and walkers on the trail.
So, what are you waiting for? See you on the trail!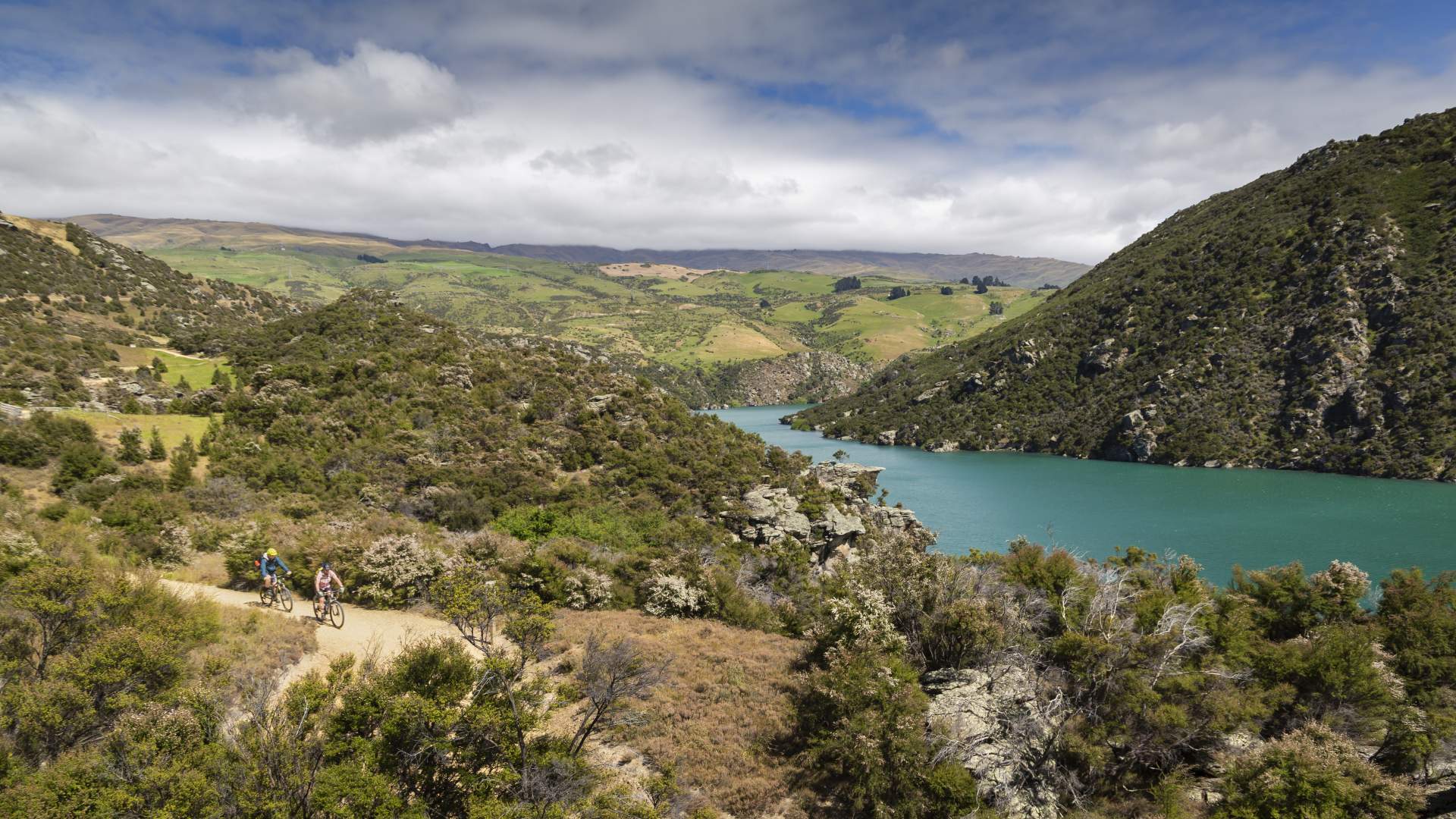 Magnificent views are awarded to cyclists the length of the trail.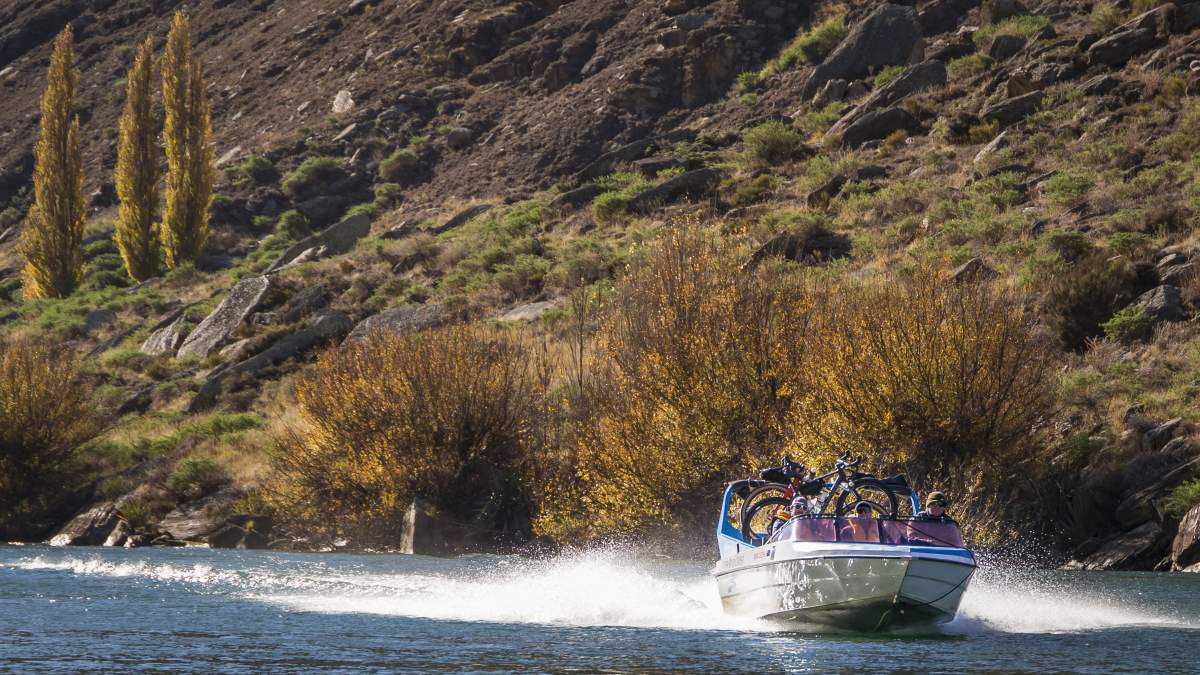 A jet boat serves as a water taxi to connect the two ends of the trail between Doctor's Point and Shingle Creek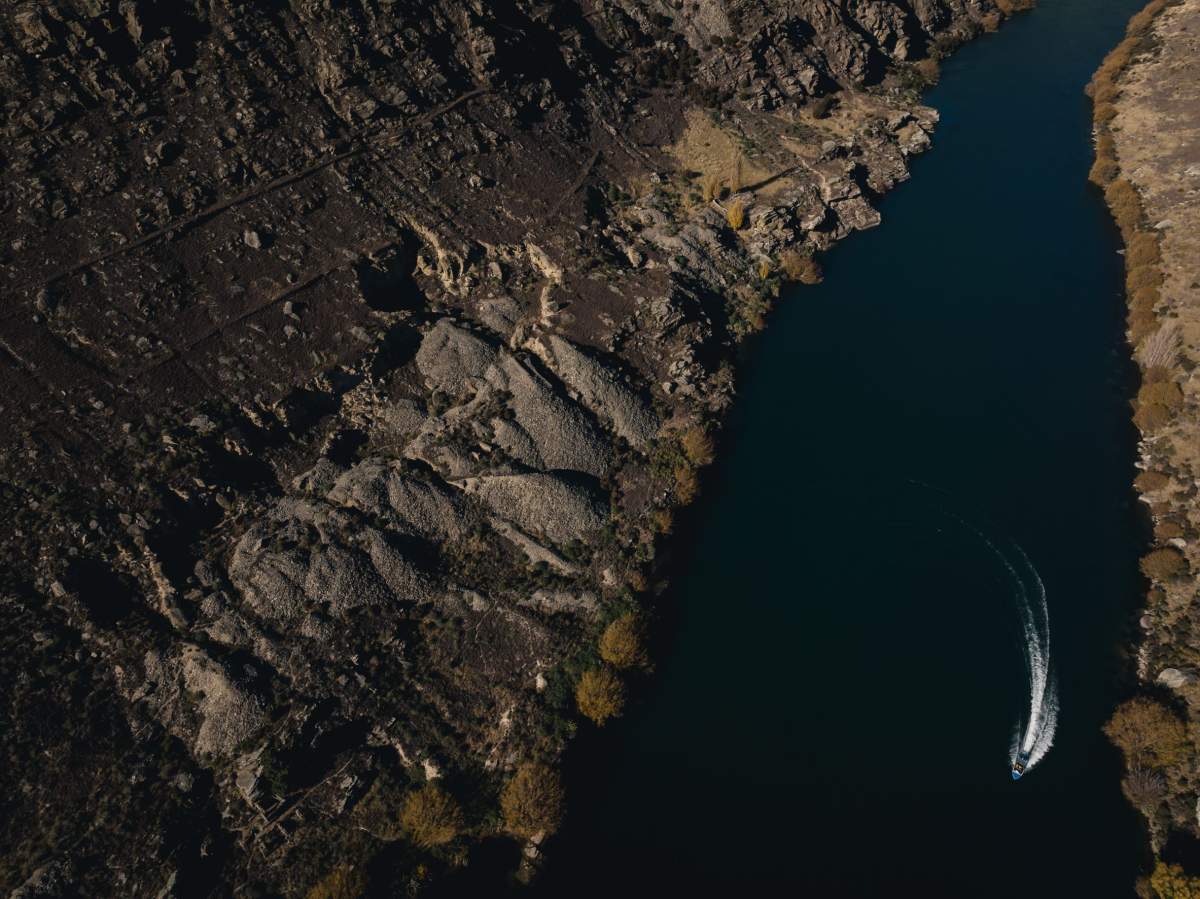 The boat trip provides a fascinating commentary into the history and heritage of Roxburgh Gorge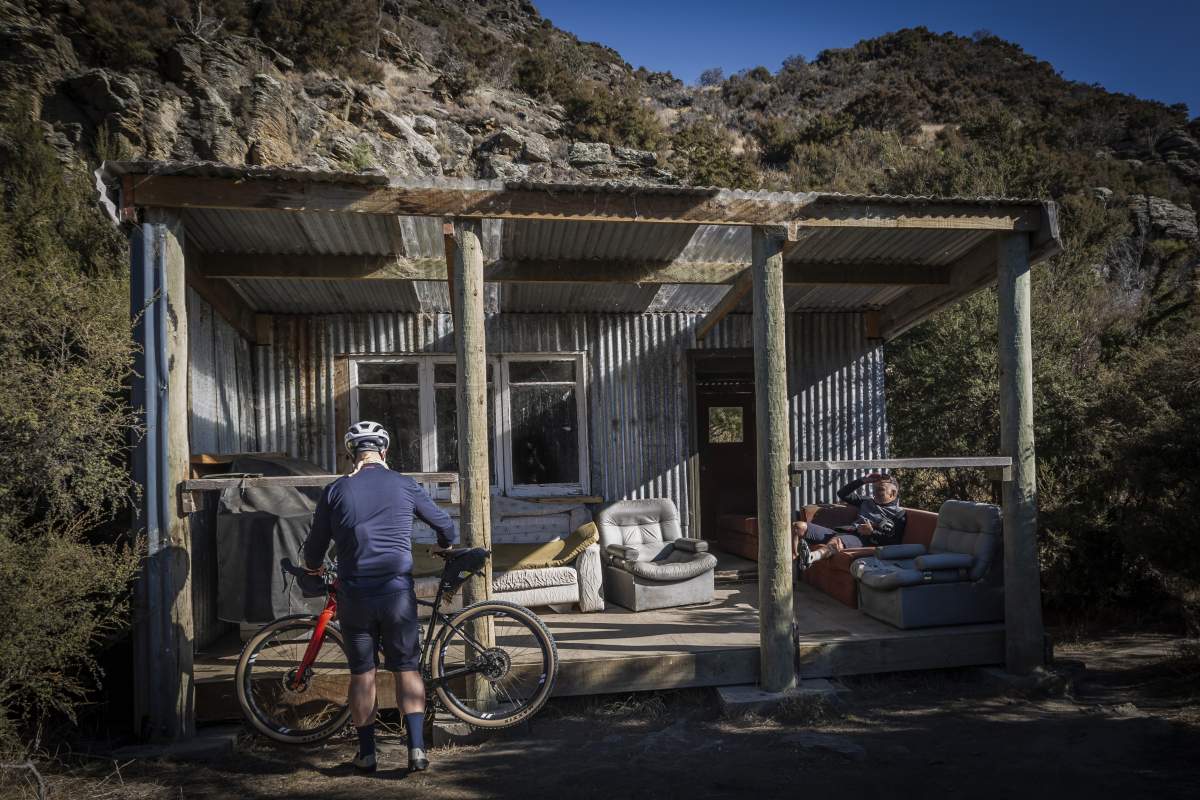 The rustic shelter at Shingle Creek.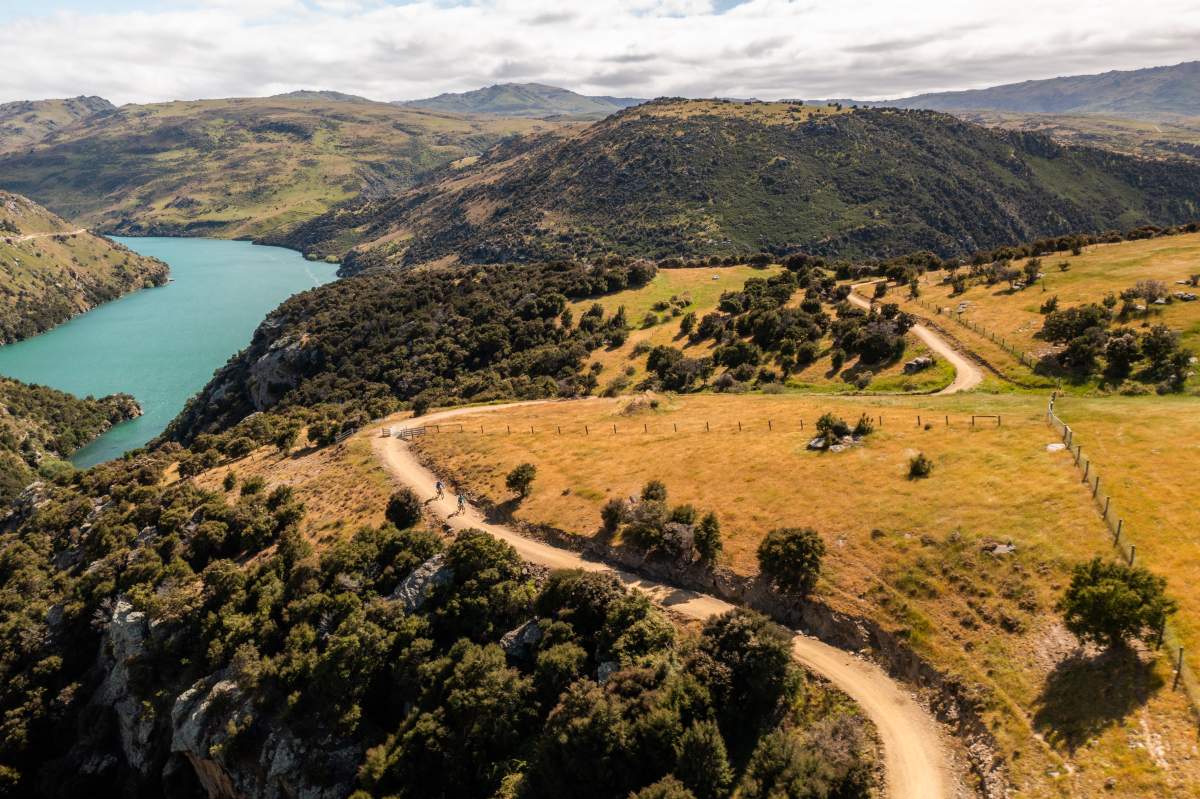 From Shingle Creek the trail winds steadily uphill for some magnificent views.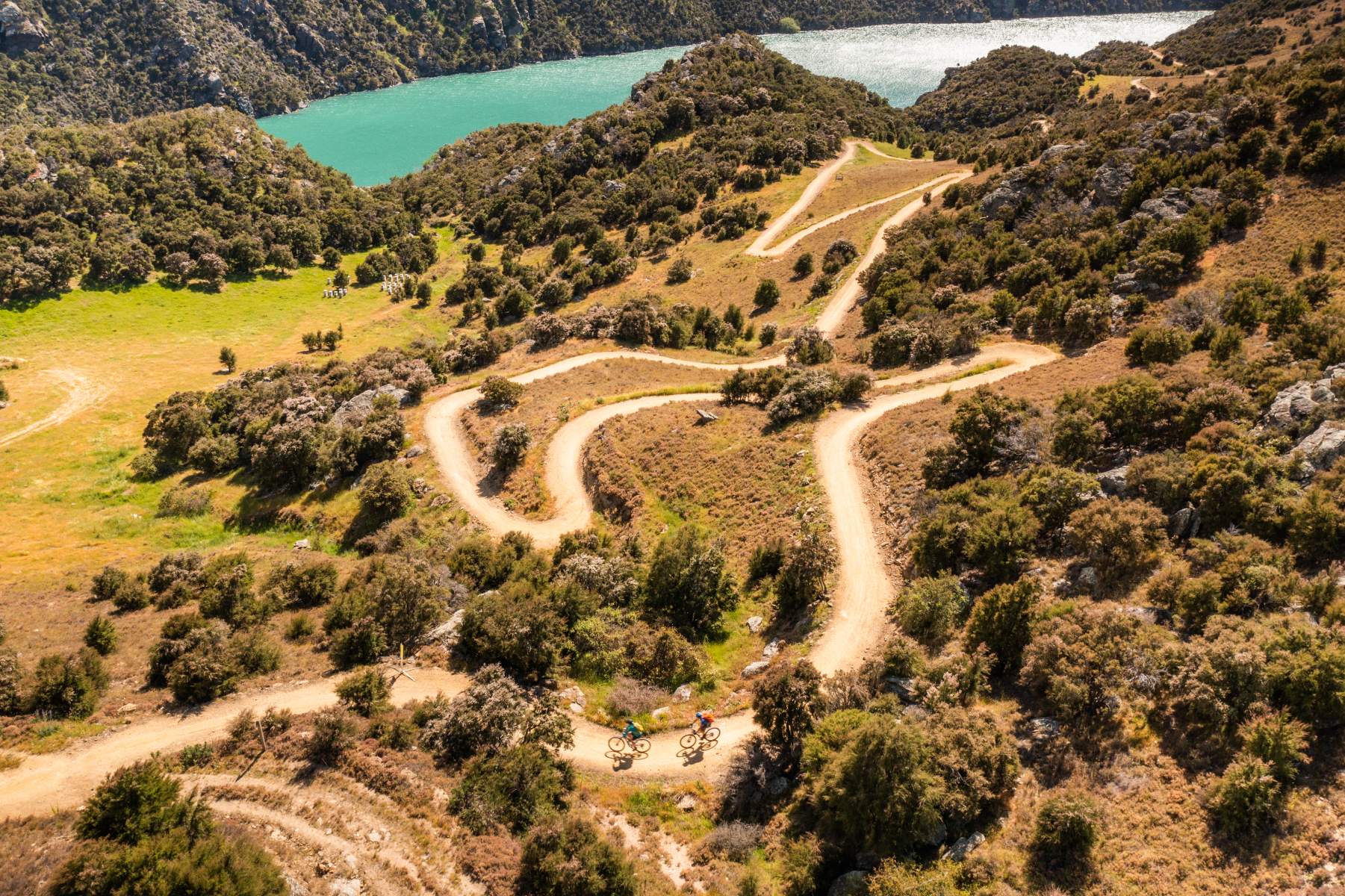 The trail twists and turns on the descent into the beautiful 'Hidden Valley'.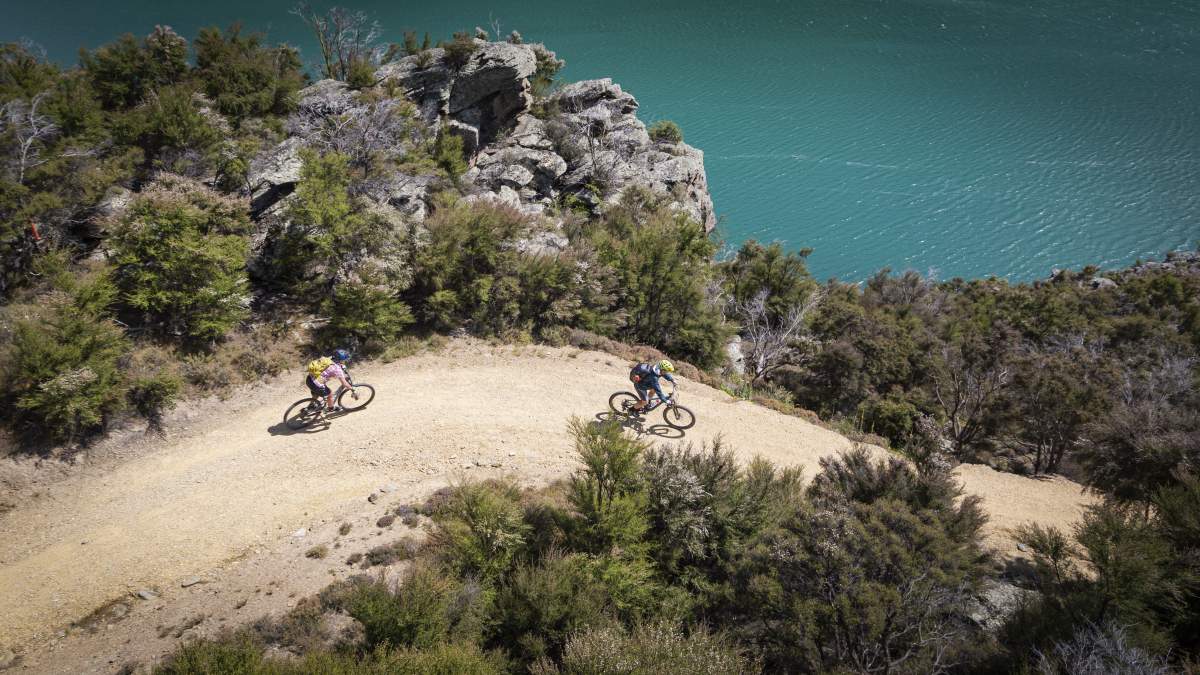 The trail is well maintained but has some moderate, grade 3 sections which require skill and experience.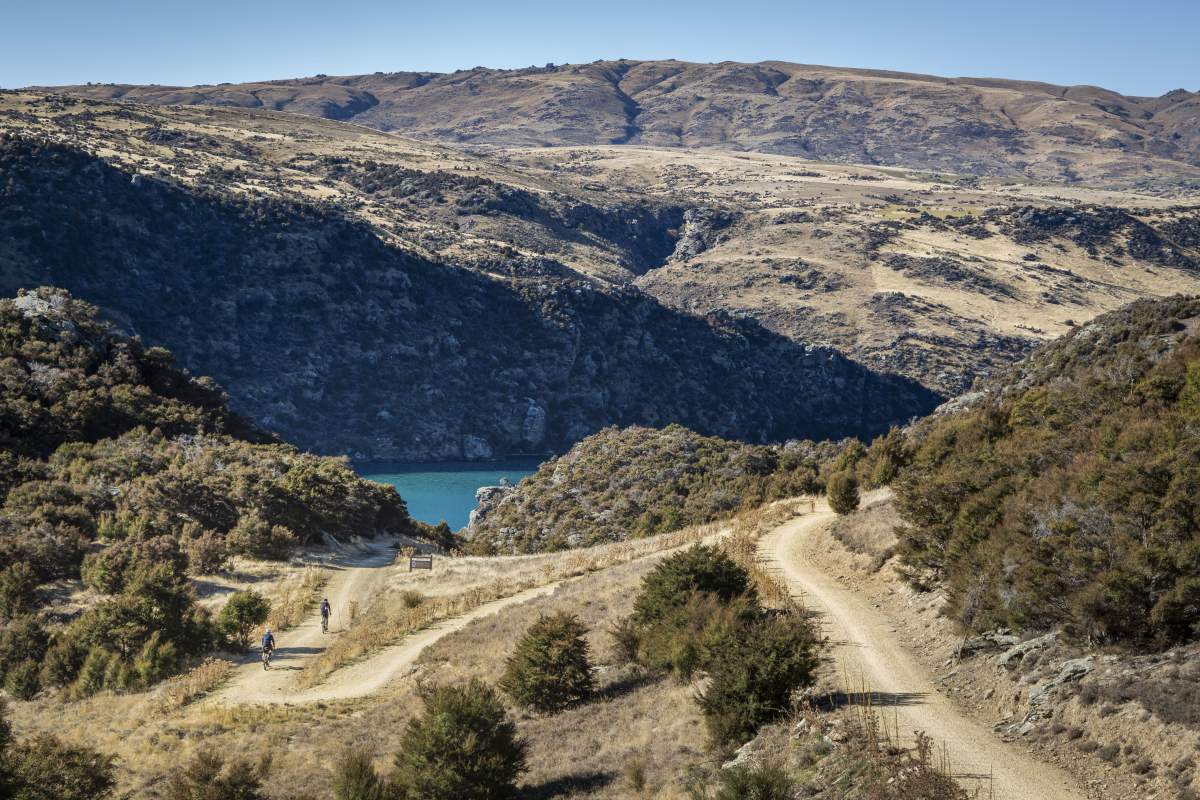 Iconic Central Otago landscapes and scenery.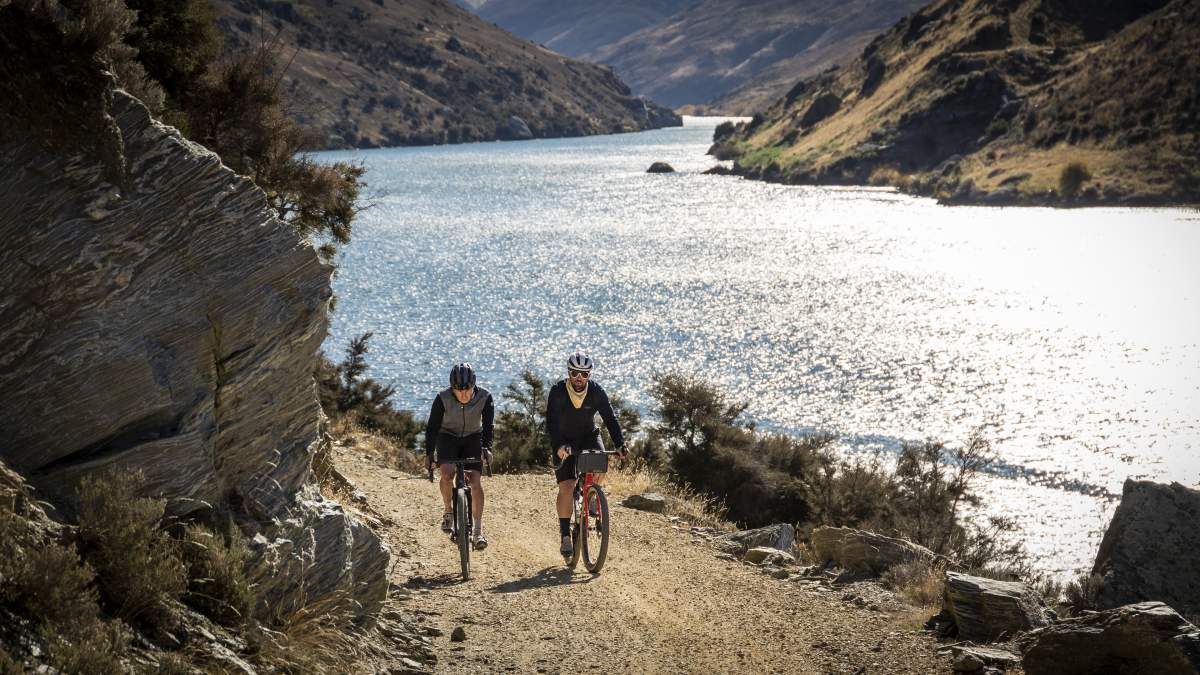 Riding alongside Lake Roxburgh before one last climb...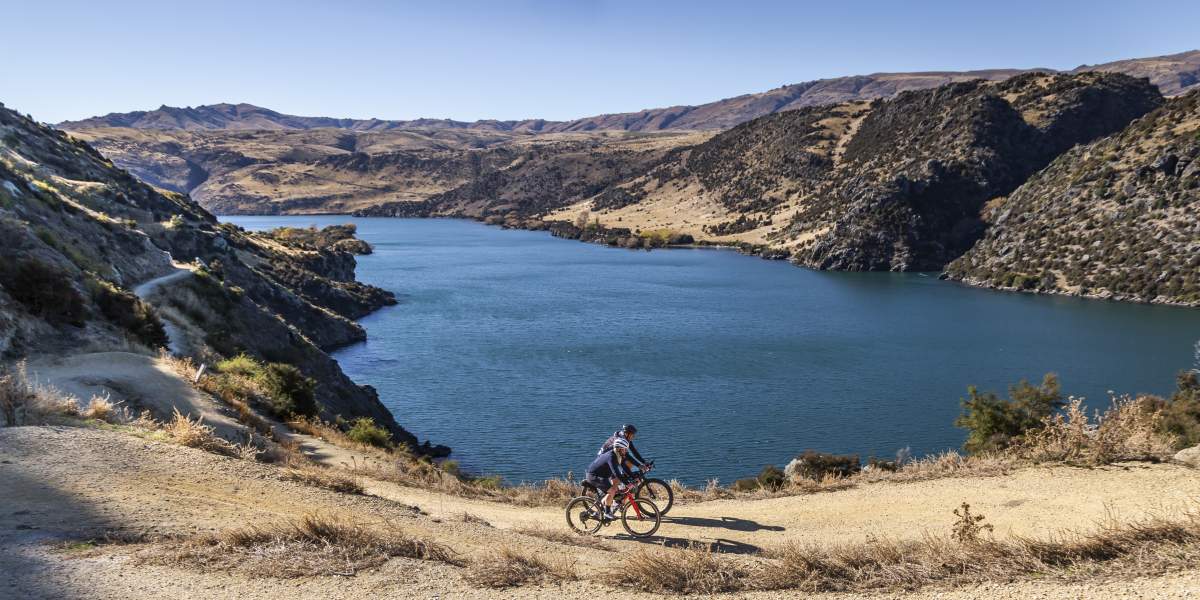 Expansive lake views toward the end of the trail.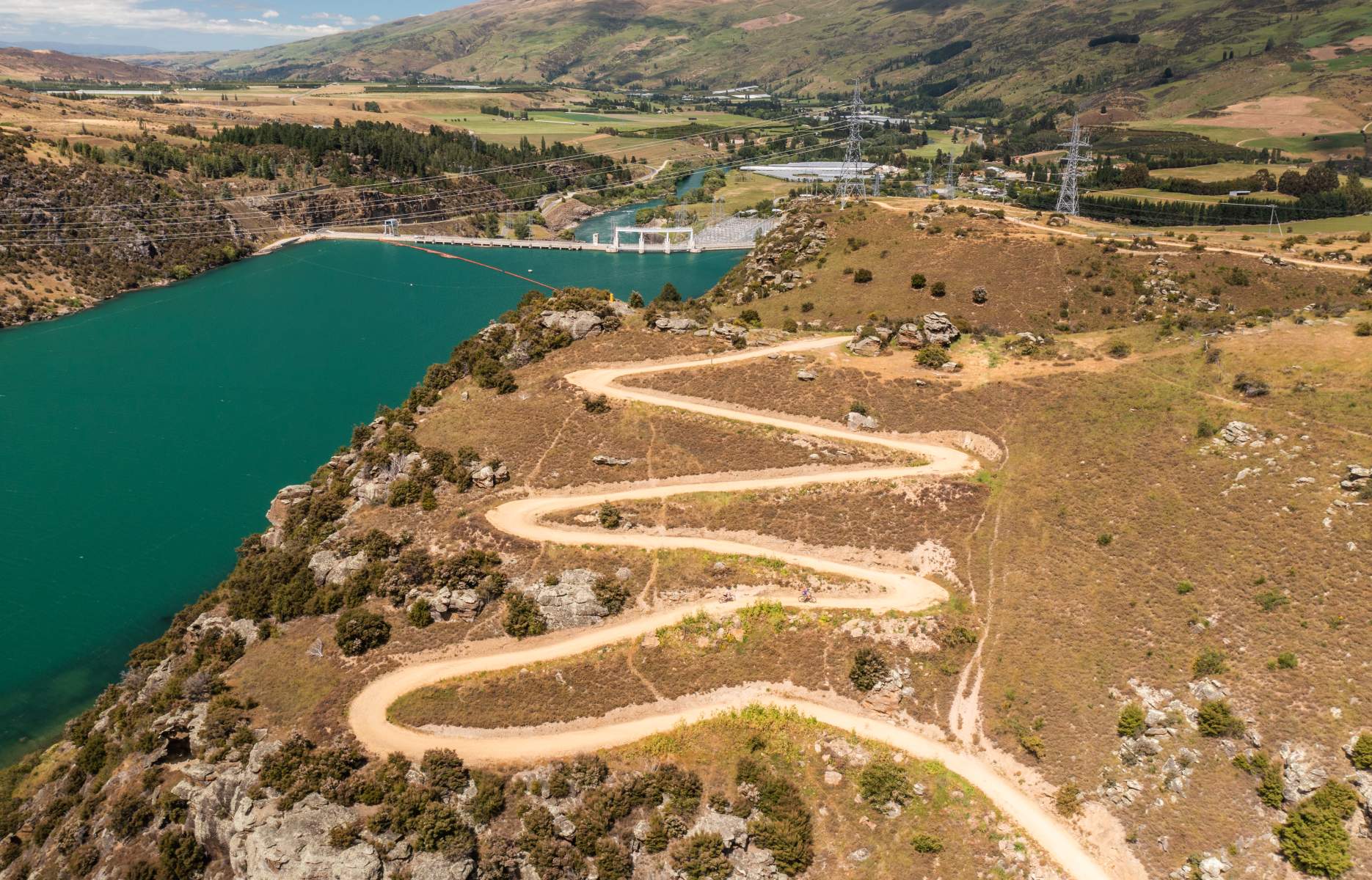 A series of technical switchbacks on the final climb before descending to Roxburgh Dam.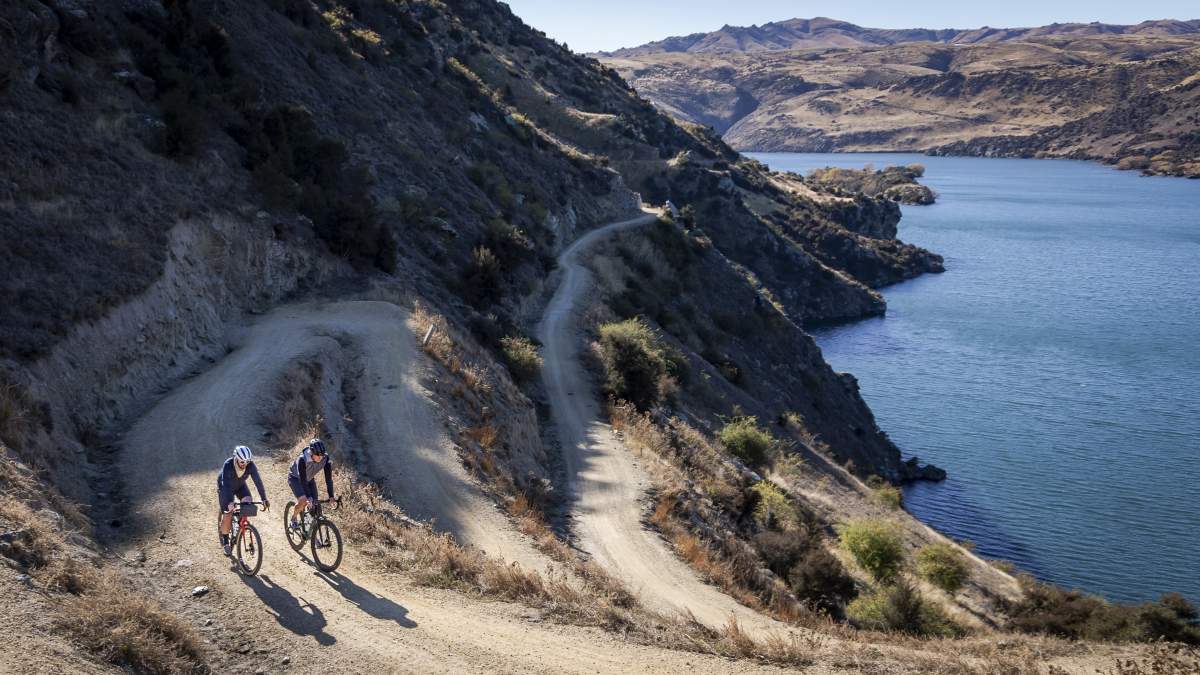 Zigging and zagging up the climb to Roxburgh Dam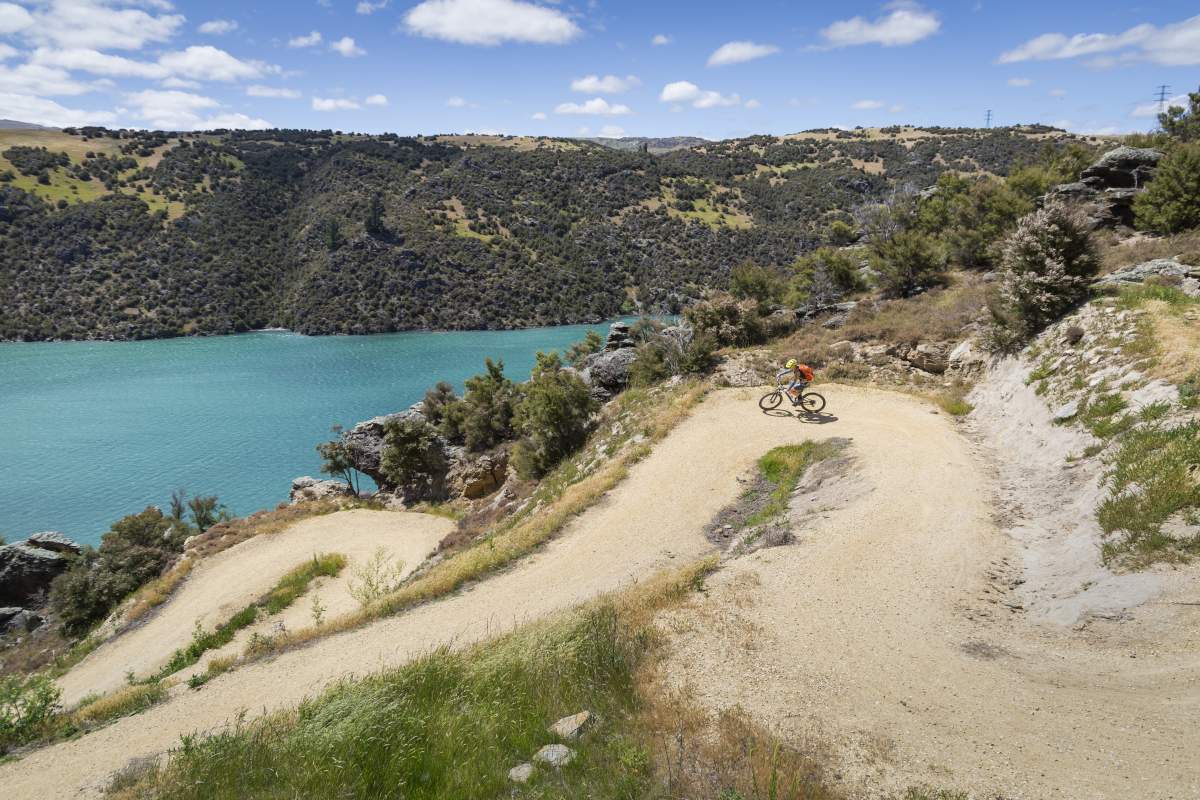 The switchbacks can be tricky for less experienced riders to descend.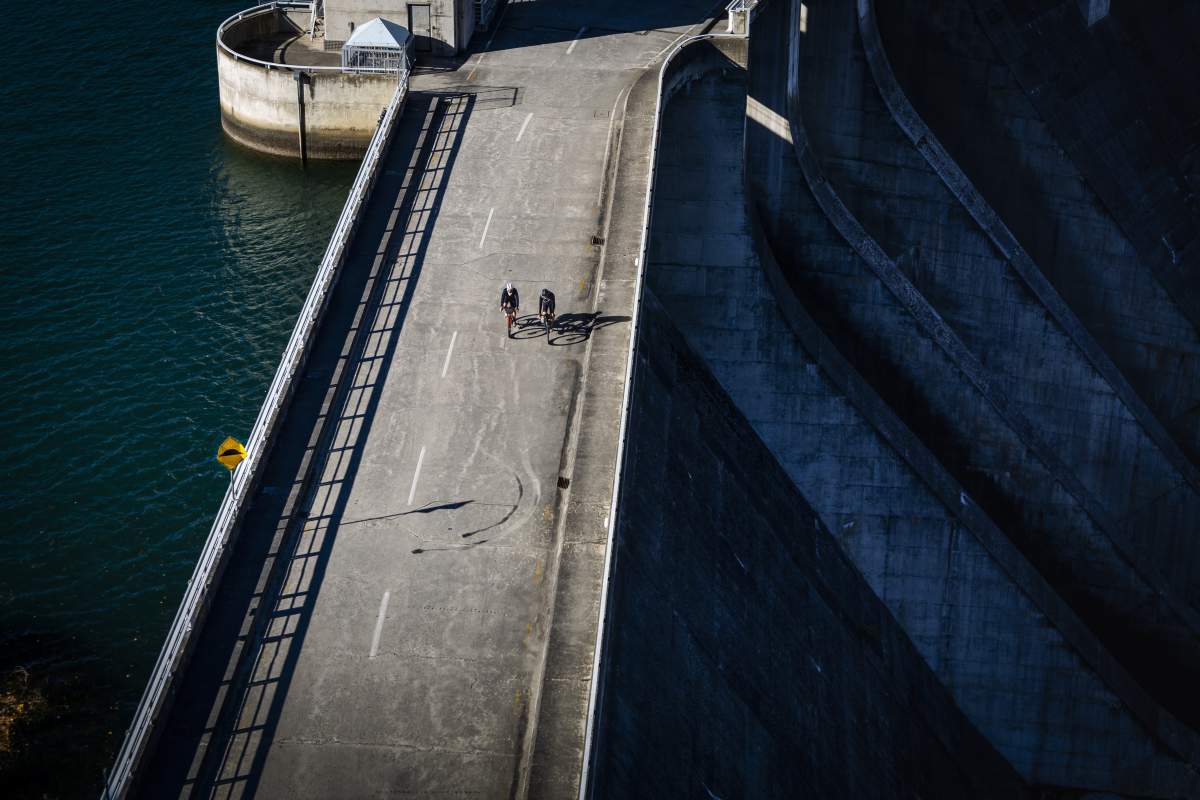 Riding across the Roxburgh Dam to connect with the Clutha Gold Trail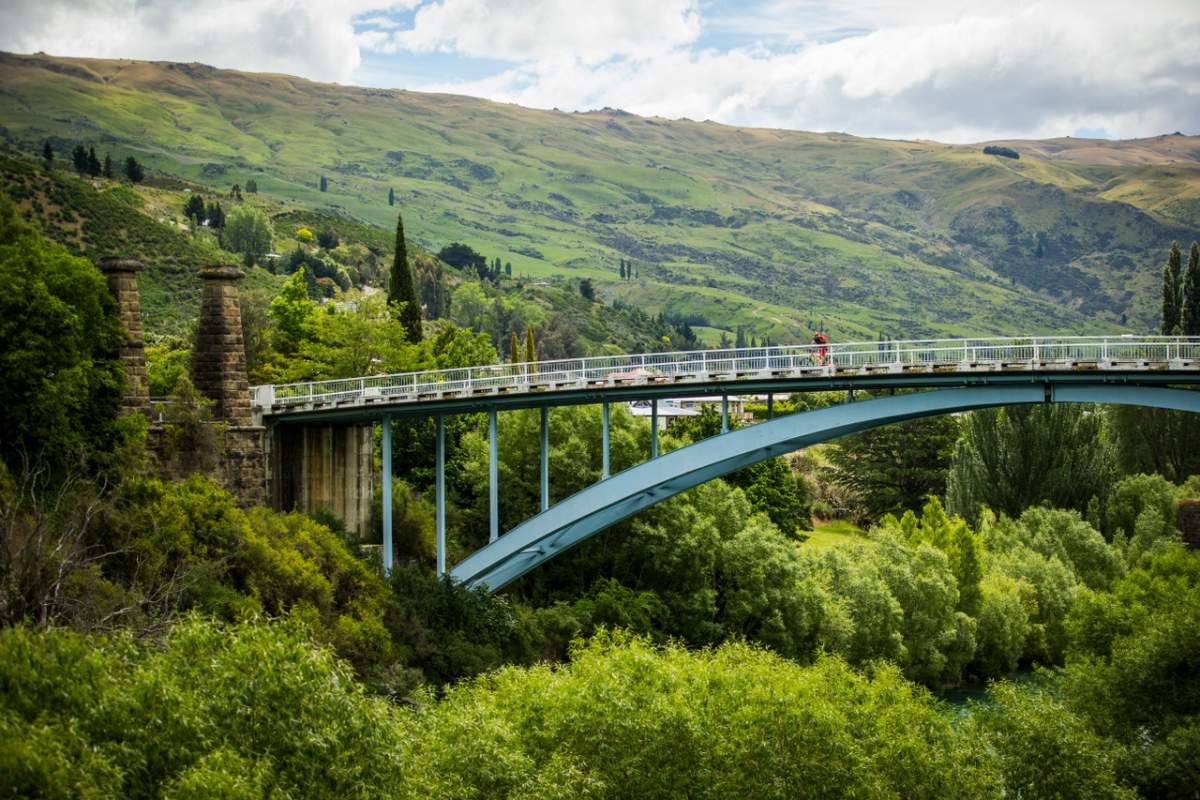 An easy 9km ride along the Clutha Gold Trail from the Dam takes you to Roxburgh.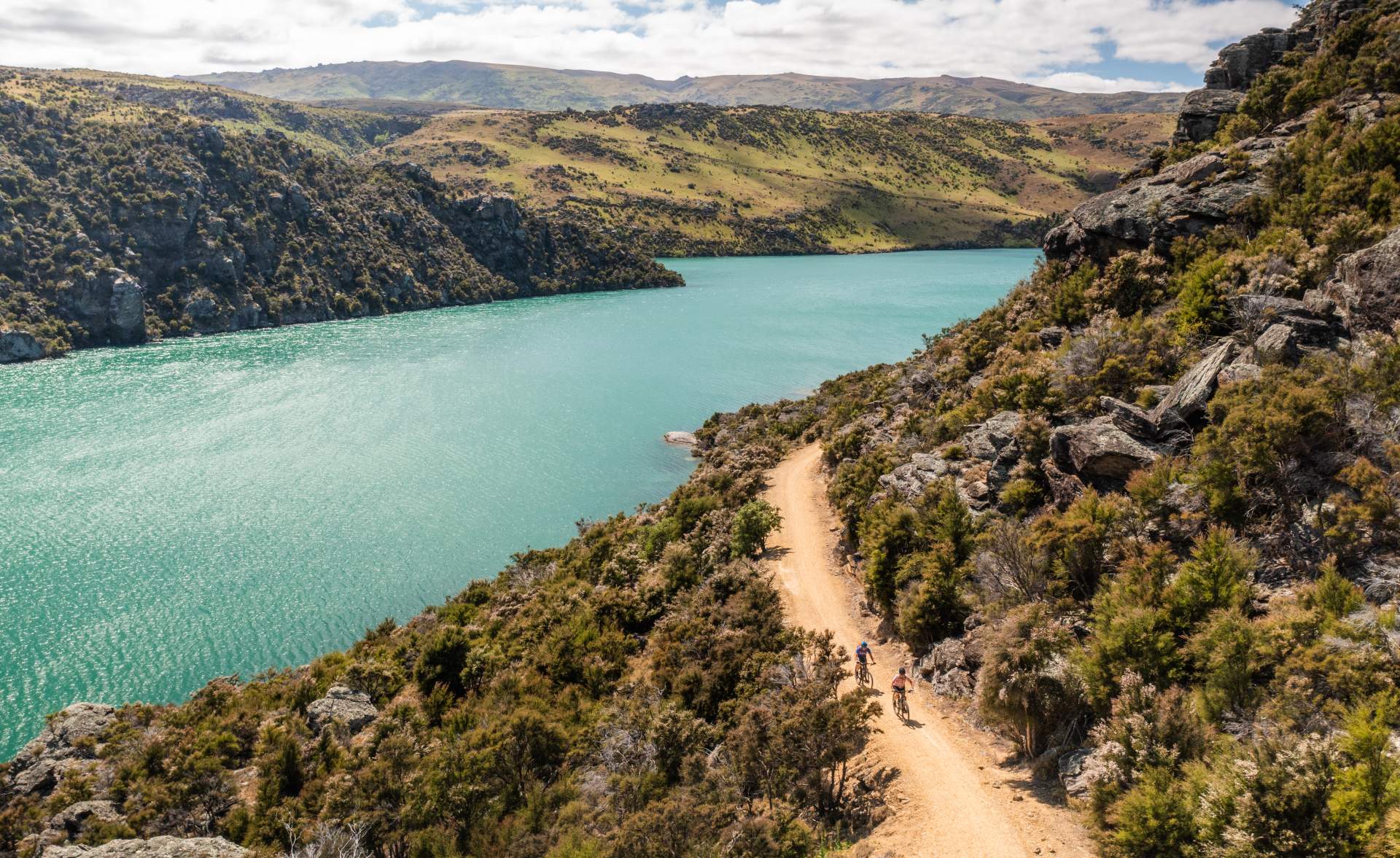 The Roxburgh Gorge Trail, simply gorgeous...
A word of caution about the Lake Roxburgh Gorge Trail.
The trail is graded level 2-3 and is best suited to intermediate cyclists with good fitness, skills and riding experience. Whilst the track is well maintained and is generally on a wide, smooth surface, there are some technical sections which require caution, especially on tight corners.
The trail is two-way, so be prepared to meet riders coming the other way and slow down on the corners and ring your bell to warn other users of your approach.
The trail is also exposed to the weather with little or no shelter from the sun, wind or rain. Be prepared with the right gear, as once you have entered the gorge there is no other entry or exit point.
Ngā Haerenga New Zealand Cycle Trails has an excellent online guide to trail grades, what to pack and how to ride safely. Check it out here.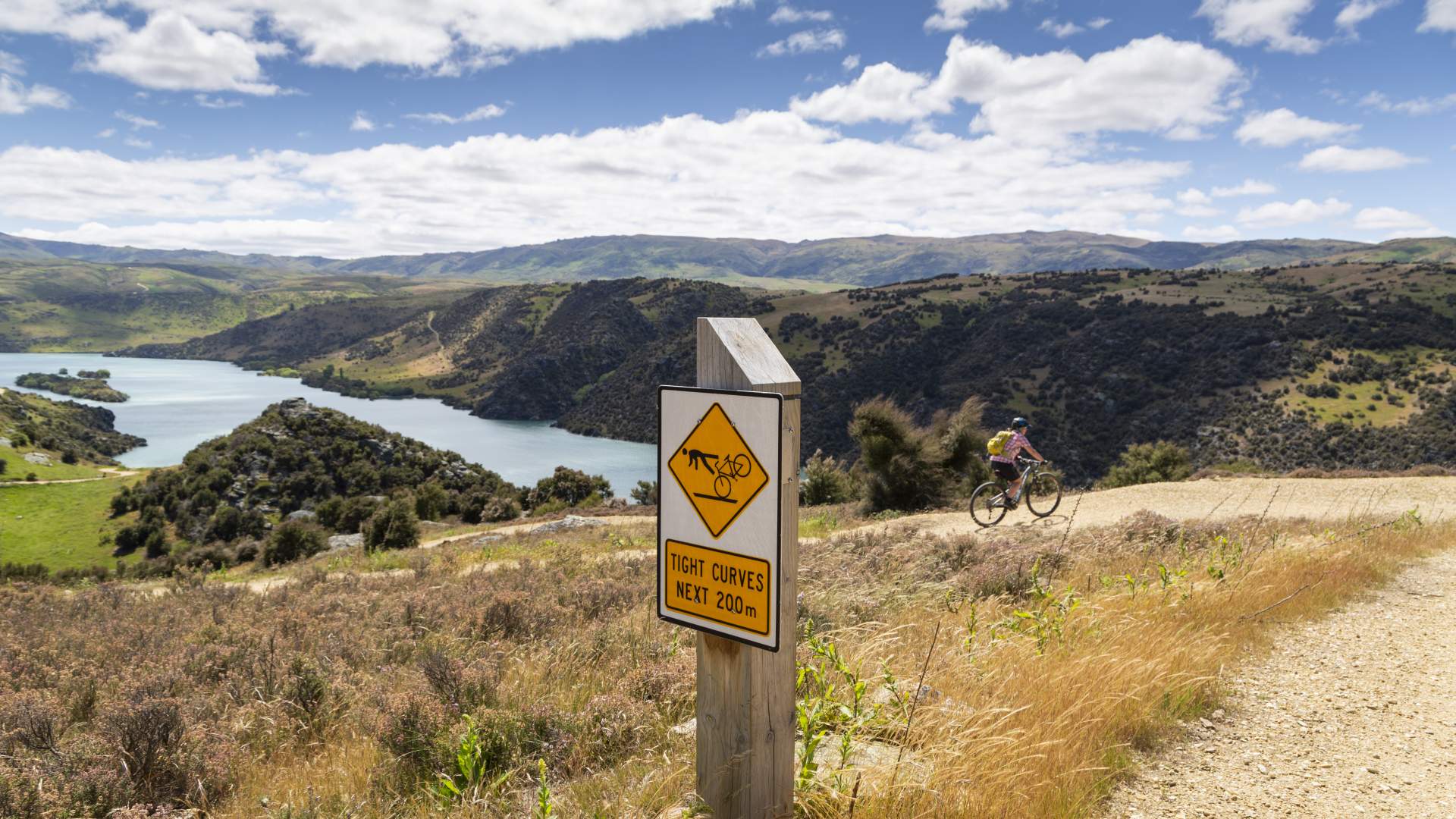 Care should be taken on the trail, which is grade 3 in places and only suitable for intermediate riders.
Photo credits: Cameron Mackenzie, Geoff Marks and Will Nelson